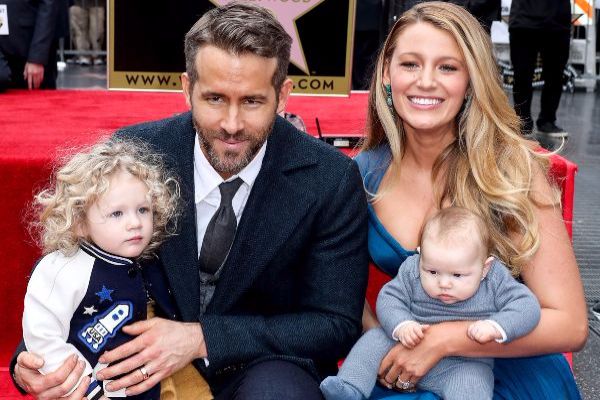 From David Beckham, to Tome Fletcher - the calibre of the famous father is pretty darn high, but Ryan Reynolds is by far the funniest.
The 40-year-old father has become somewhat renowned for his brutal honesty when it comes to parenting - and we have the hilarious tweets to prove it.
1. When he called his own daughter an asshole.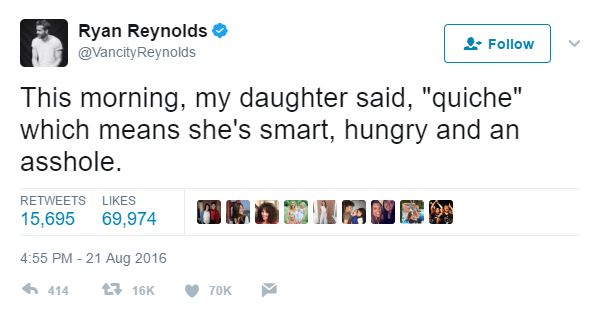 2. When he joked about loosening his parental reigns.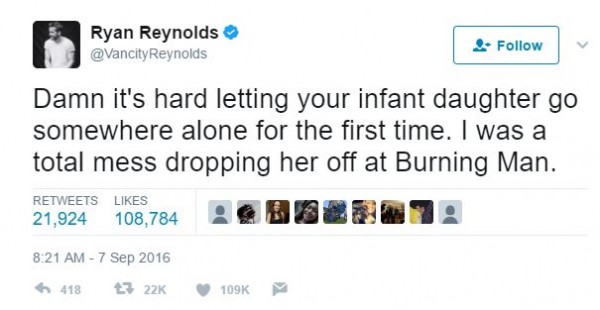 3. Travelling with kids is no joke, right?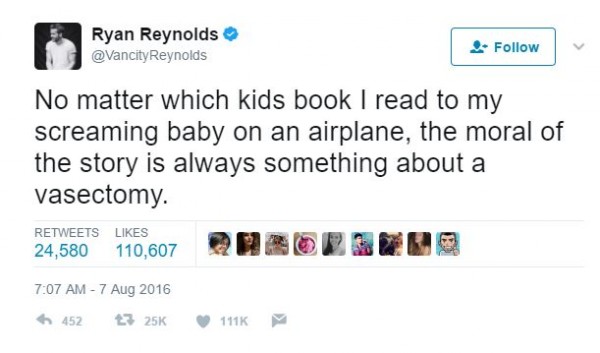 4. When he got super real about how scary kids can be!
5. That time he accepted that parenthood affected his social life.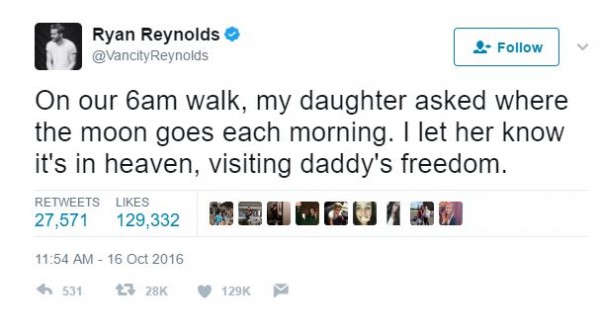 6. When he focused on the decor in his daughter's room.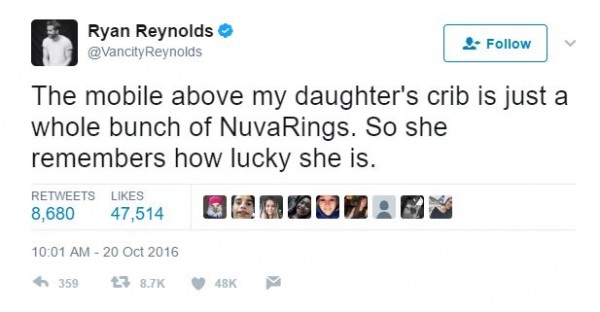 7. That time he was a total prankster.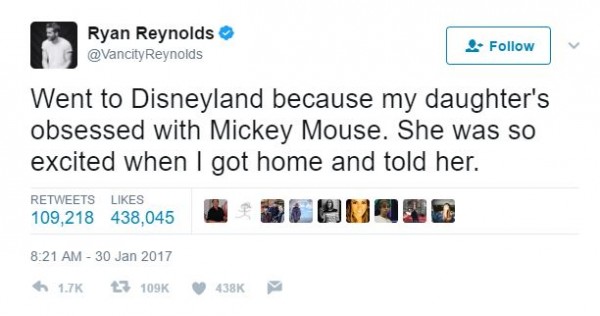 8. Real talk (but only for a second!)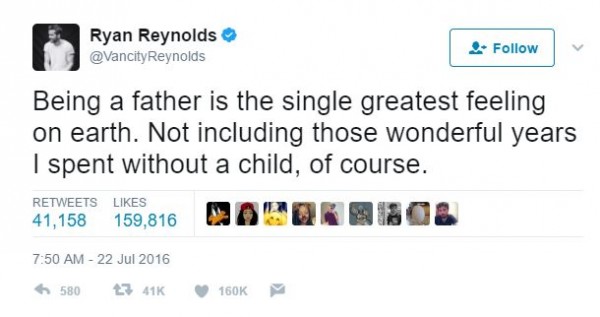 9. When he admitted to something we have all secretly done.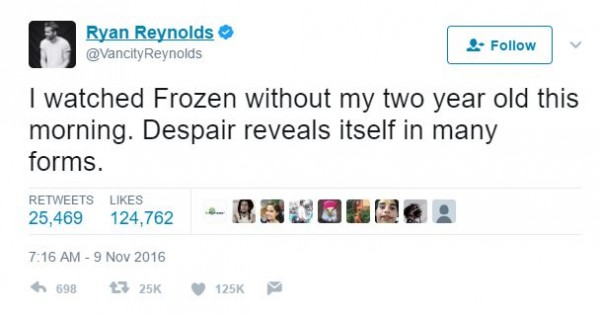 10. #RoadTrip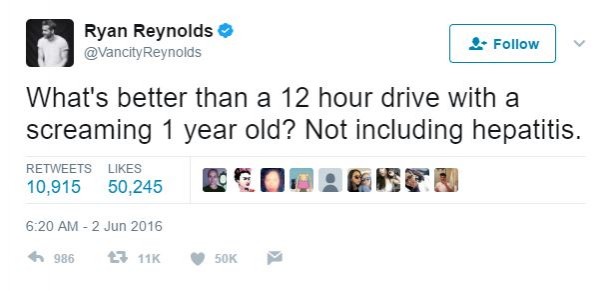 Hours of entertainment!