Dan Osbourne has posted the sweetest birthday tribute to his wife and former Eastenders star Jacqueline Jossa.
The heartwarming post features photos of the mum with the pair's daughters and they're just too cute for words.
Dan took to Instagram to wish his wife a happy birthday. He wrote: "Happy 26th Birthday to my beautiful wife, best friend & the best mummy!"
He added: "Have the best bday babe xx"
Jacqueline gushed about her special birthday and thanked Dan for making it the best day: "Thank you for spoiling me on my birthday! I have and the best holiday thanks to you. Family. I love you."
The touching message comes after the couple revealed they were back together and stronger than ever before. Dan and Jacqueline had quite the rollercoaster year but they have managed to patch things up.
Dan, who recently appeared on Big Brother admitted things haven't been easy for them this year: "It's no secret that we went through a bad patch, but we're back together and things are really good," he told OK! magazine.
Every relationship goes through it's ups and downs so we're delighted the pair have moved past the bad times and are now focusing on their family.
"We split up earlier this year but started to get back on track when Mia was born in June and it's better than ever between us now."
Dan said: "Having some space made me realise how much I cherish our relationship and how much I wanted to make things work."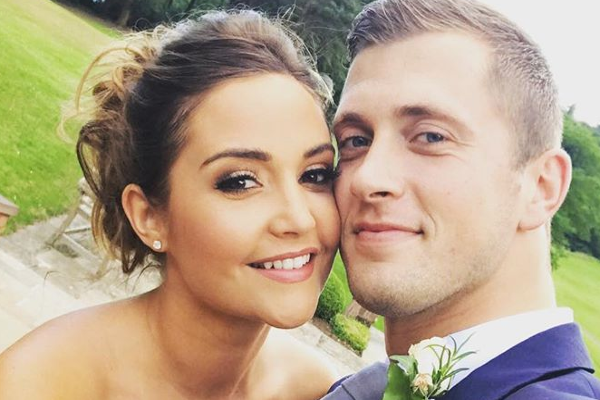 They may have experienced quite a few lows this year, but the parents seem happier than ever.

Dan and Jacqueline have two daughters together- three-year-old Ella and three-month-old Mia.