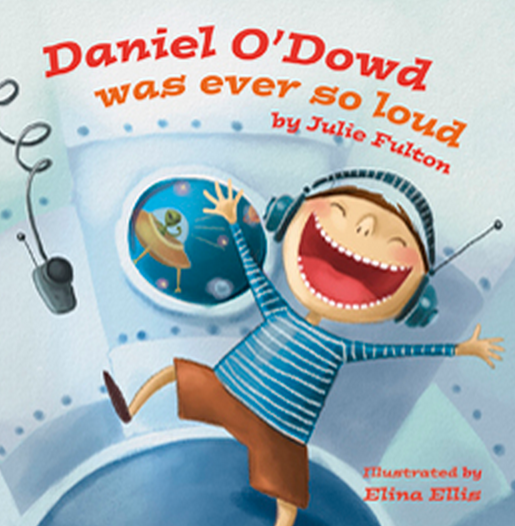 Author Julie Fulton's
Daniel O'Dowd was ever so Loud
is the fourth in the Ever So Series and follows on from the very popular
Mrs MacCreedy was ever so Greedy
.
The story follows poor Daniel who is a little loud, and often in trouble because of it. However. when he gets into a little difficulty in space, he needs to remember what his teacher, Miss Pool, said about listening. Written in a fun style with plenty of colour it teaches kids the importance of listening.
Talking about her book, Julie said: "I knew I wanted the next zany character from Hamilton Shady to be a boy, and loud seemed to fit the bill perfectly! There has been a lot in the news over recent months about the threat to earth of near misses with asteroids. I sort of put the two ideas together and came up with Daniel's story."
Here's what our young reviewer had to say:
Abigail, 5, Dublin
​"It was a really nice book. I really like when he was funny and shouting. That made me laugh. I liked the drawings. My favourite thing is that it rhymed. I like books that rhyme."