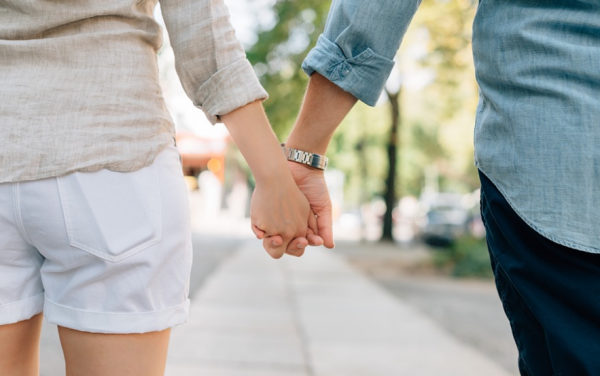 When you become parents, finding time to spend together without the kids can be difficult.
But studies have proven how important it is to spend time with our significant others, and who are we to argue with science?
Having said that, while date nights are important, they can be expensive and, let's face it, repetitive.
So, we've put together a list of date night options that are both budget-friendly and different to your standard dinner and a movie.
1. Game night
The board games aren't just for the kids. A simple night in playing Scrabble can be much more enjoyable than stressing about getting parking near that restaurant that is always packed.
2. Home cinema
Round up all the blankets you can find, zap the popcorn in the microwave, and crack open a bottle of wine, because it's movie night. Pick your movie in advance to avoid wasting time arguing over the options.
3. Coffee and dessert
While meals out can be great, they can come with quite the price tag. Why not head to a late-night coffee shop instead and share a dessert over lattes? Cheap, cheerful and fewer calories – win!
4. Long walks
It's nice to rid yourselves of all distractions and spend time really talking to each other. A long walk is not only good exercise, but it's also a time for you to listen to your partner and really check in with each other.
5. Class time
We love this idea, because it's a regular event. Signing up for a class together means committing to regular date night, all the while bonding over a new hobby. Why not try something crafty like a pottery class, or work on a skill that you can bring home, like cooking?
6. Pool and pints
A bit of friendly competition is always a good thing, right? Well, if you and your other half are feeling competitive, why not head to your nearest pool hall? Get a few drinks in and stack 'em up.
7. Netflix binge
This is by far the most simple and manageable idea yet. Been dying to watch The Crown for weeks now? Well, why not commit to watching it with your partner. A few episodes a week will mean you're spending more time together, all the while enjoying the onscreen genius of Claire Foy.
8. Breakfast date
Sometimes, when you get home from a busy day, you just can't muster up the energy to do anything. So, why not schedule in a breakfast date before the day gets on top of you? It can be at home or at a coffee shop near work.
9. Recreate the romance
Take a walk down memory lane and recreate one of your first dates together. No doubt it will be a great talking point and probably lead to hilarious revelations about the behind-the-scenes gossip from when you first started dating.