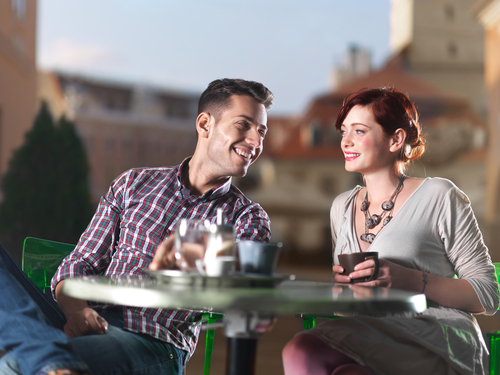 Once you have kids, spending any form of quality time with your other half can go out the window as your life becomes consumed with dirty nappies, crying kids and a list as long as your arm. Not to mention the fact that you can't afford it..
However, it is important to make time for each other, and these five date nights/days don't require you to spend a fortune.
Movie night at home
Can't get a babysitter or simply can't afford one? No problem. Simply choose your favourite movie or go for a new release, stock up on popcorn and crisps and spend some much needed time with your other half.
Dinner date
You don't need to book an expensive restaurant to enjoy a good meal - you have your very own kitchen at home. After the kids have gone to bed, simply whip up your favourite dish or get a takeaway, lay the table using your finest cutlery and tableware, light a few candles, turn on some music and enjoy adult conversation with your other half.
Go for a walk
If your little one is going to a party, use the free time to hang out with your other half. Go for a walk, grab a coffee together or even treat yourselves to a picnic lunch. Either way avoid using your rare few hours without the kids to clean the house. That can wait.
Go for a drive
Get in the car and go for a drive together, even for just a few hours. Leave the map at home, grab a picnic lunch and go on an adventure. Enjoy conversations about things other than the children, sing your heart out to radio tunes and find a secluded spot for some lunch.
Take a trip down memory lane
Take a walk down memory lane either literally or figuratively by looking through some old photos, listening to songs that you both used to dance to and calling into to some of the places you used to hang out. It is these kinds of dates that will take you right back to where it all started and the reasons for why you fell in love in the first place.