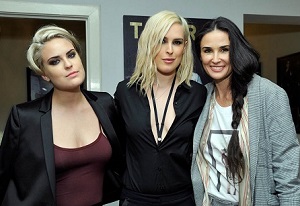 It may have been their daughter Rumer who was competing on the show, but there is no doubting that this year's Dancing With the Stars has been an emotional rollercoaster for parents Bruce Willis and Demi Moore.
Not only was Bruce seen breaking down in tears during one of Rumer's performances this week, but mum Demi has been opening up on her daughter's childhood confidence issues.
There were emotional scenes last night then, as it was announced that the 26-year-old actress was the outright winner of the popular US dancing show.
While the family have been sharing beautiful photos of themselves with the victorious Rumer since she claimed the title, it is proud mum Demi's hilarious after-show celebration that has left the internet in absolute hysterics.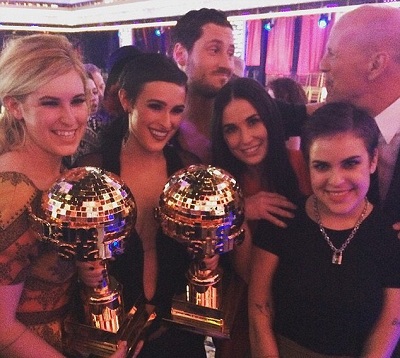 Amid the touching photo tributes of Rumer and her family, a Vine has emerged of the usually soft-spoken Demi waving a placard of her daughter's face, shouting, "I cooked that!"
Not only did the room erupt with laughter over Demi's hilarious victory cry, but it's now gone viral online. Check it out below, and remember to turn the sound on in the bottom right-hand corner to hear it.
Now that is one proud mum!