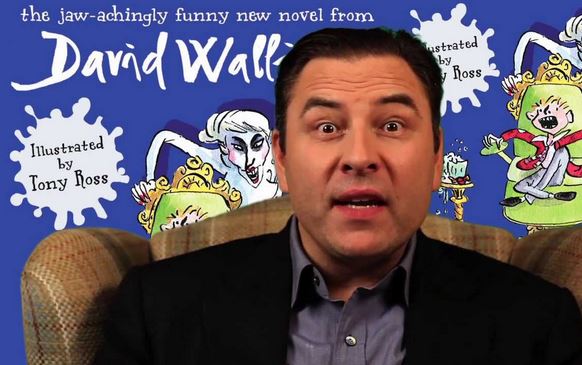 David Walliams has come a long way since Little Britain, surprising us all by becoming one of the bestselling children's authors of this decade.
Making his debut in 2008, Walliams has taken children's literature by storm, with his most recent novel, Awful Auntie, selling over half a million copies since its release in September 2014.
Drawing many comparisons with the legendary Roald Dahl – indeed, Walliams even has Quentin Blake illustrating some of his books – the popularity of his novels among kids has resulted in the re-release of Demon Dentist on paperback and E-book.
Young Alfie has never been to the dentist. His father's social worker, Winne, books him an appointment to have his teeth checked at the local clinic, but Alfie really doesn't want to go.
You see, after the town's local dentist died mysteriously, he was replaced by Miss Root. Now, when children leave teeth under their pillows, they are no longer getting money; instead they find dead slugs, live spiders or hundreds of crawling earwigs. It's now up to Alfie and his new friend Gabz to figure out what is happening and save their town from this new evil.
One thing we loved about Demon Dentist is the human element present among the fantastical craziness. There are some very sad moments and real insights into characters that can bring a tear to Mum's eye and teach children about real empathy.
Is it worth a read? With silliness, Panto-worthy baddies and Walliams' trademark slapstick humour woven throughout the storyline, there are very few children who won't enjoy Demon Dentist or any of Walliams' other offerings.
Although you may have a little trouble dragging your kids to the dentist afterwards…