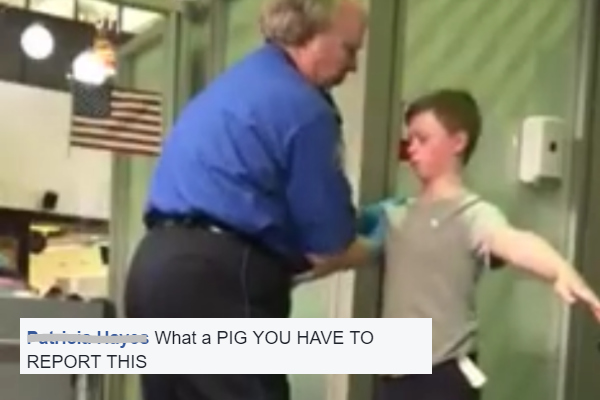 A mother was left distraught after her disabled son was forced to undergo an 'unnecessary' and 'horrifying' pat-down by Transportation Security Administration (TSA) officers at an airport over the weekend.
Jennifer Williamson described their trip through Dallas airport as 'hell' after her son, Aaron, was detained for over an hour.
The angry mum took to Facebook to share their experience, after Aaron was patted down by security officials, despite not setting off any alarms.
"We have been through hell this morning," reads Jennifer's post.
"We were treated like dogs because I requested they attempt to screen Aaron in other ways as per TSA rules."
Aaron's mum told TSA officers of his condition, and asked them to use a different method to screen her son – they said no.
"He has SPD, and I didn't want my child given a pat-down like this," Jennifer continued.
Aaron has Sensory Processing Disorder (SPD), which means sensations are not properly registered by the nervous system and can leave him feeling incredibly uncomfortable.
The two-minute-long process left Aaron confused as he told security officers repeatedly, "I don't know what I did. What did I do?"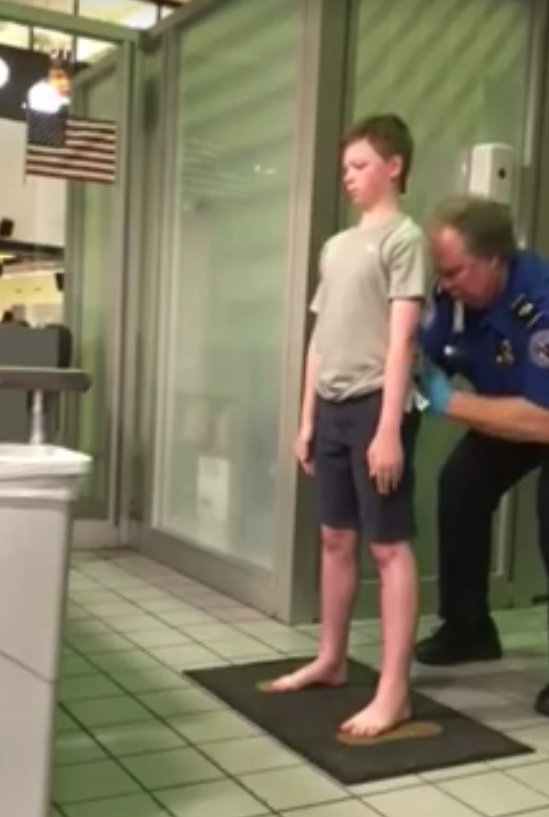 "I am livid," Jennifer continued, "I wish I had taped the entire exchange because it was horrifying.
"There were two airport police officers that were called and were flanking him on each side."
The video of Aaron's screening was posted on Facebook over the weekend and has already had over 4.5 million views.
People have been sharing their disgust at the footage in the comments, with one reading: "Talk about overkill. This is a bloody disgrace."
Another viewer called the footage "horrifying".
Since the story has gone viral, TSA has been forced to comment.
A spokesperson told Dallas News: "The video shows a male TSA officer explaining the procedure to the passenger, who fully cooperates.
"Afterwards, the TSA officer was instructed by his supervisor, who was observing, to complete the final step of the screening process."