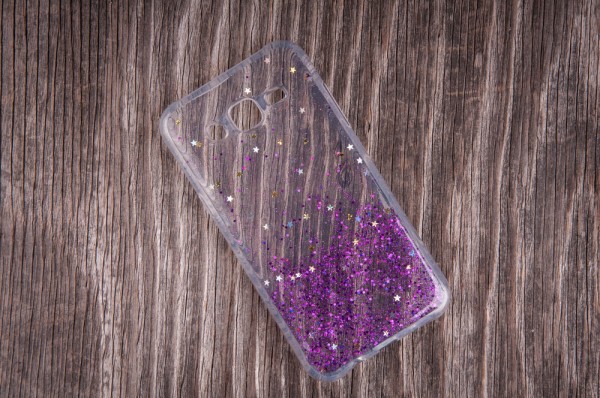 In an age where technology reigns supreme, mobile phones have become an essential part of our children's lives. We're giving them to our young children so that they will always be contactable, while our tweens and teens are practically glued to them for social reasons.
While we tend to think about the social side when assessing potential dangers, it seems our choice of accessories requires a lot of thought, too.
Authorities are warning the owners of liquid glitter phone cases to be wary, amid claims that they are leaking and causing burns and skin irritation.
The alarming revelation came to light after hundreds of thousands of the cases were recalled by US authorities.
A company called MixBin Electronics released a statement regarding a batch of cases that went on sale between October 2015 and June 2017, across Amazon and Victoria's Secret as well as a series of other American retailers.
RECALL ALERT: Popular "glitter" iPhone case recalled after dozens report burns from the liquid: https://t.co/jGJ0mfxdGD pic.twitter.com/G0imgukMTL

— Good Morning America (@GMA) August 2, 2017
These cases were produced to fit iPhone models 6, 6s and 7.
The recall was issued over 24 reports of chemical burns and skin irritation, which occurred when the cases leaked and the liquid glitter substance seeped out.
A representative from the US Consumer Product Safety Commission said in a statement: "One consumer reported permanent scarring from a chemical burn, and another consumer reported chemical burns and swelling to her leg, face, neck, chest, upper body and hands."
While this particular recall was isolated to one particular company, it seems that this is a widespread problem with this type of case.
Indeed, people have been taking to social media to share their experiences and injuries, to warn others of the potential dangers of liquid glitter phone covers and cases.
tfw the liquid from your iphone glitter case gives u a chemical burn pic.twitter.com/NV8aJdh8X9

— justin timberlaugh (@femmettarius) February 9, 2017
One Twitter user took to the social media platform earlier this year to share a photo of her injuries, writing: "[That feeling when] the liquid from your iPhone glitter case gives you a chemical burn."
Previously, Facebook user Erin Nelson went viral after sharing a photo of her burnt and blistered skin – injuries caused by her leaking glitter iPhone case.
Erin noticed a small crack in her phone cover one night, and was shocked the following morning when she woke up to find 'a broken phone and second-degree chemical burns on her bum'.
"A $20 phone case has sure cost me a lot of money, and I'm not happy about it," she wrote at the time.
If you have a little one – or a not-so-little one – who owns a cover like this, it might be time to replace it.