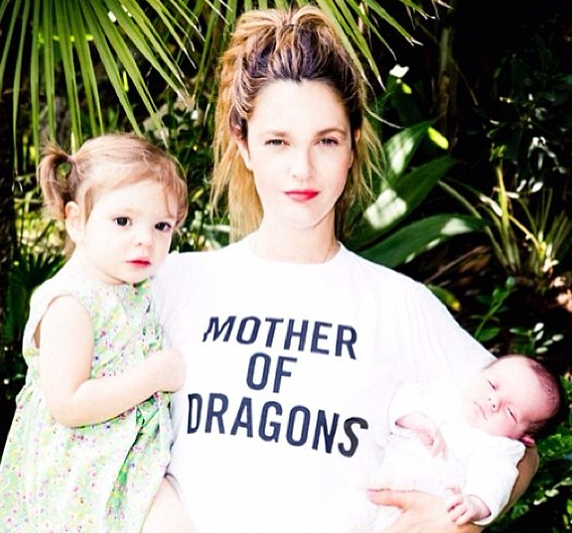 In an interview with the
Today Show
Drew Barrymore, the thirty-nine-year old star of
Charlie's Angels
and
The Wedding Singer
, has said that she intends to cut back on her work projects and focus more on the daughters she shares with husband Will Kopelman, son of former Chanel CEO Arie Kopelman. In the candid interview, Drew revealed that like many mums out there, she struggles with the work/family balance.
Discussing the issue, the mum-of-two said: "I think I will act less and less. It's hard to be present when you wake up before them and come home after they've gone to bed. That's just not the way I want to have this journey with my kids at this point in their life. But maybe when they're older, I will feel differently. But at this point, I think it has to be few and far between."
Drew who married art consultant Will in 2012 and is mum to two little girls, Olive born in 2012 and Frankie born in 2014, admits that becoming a mum doesn't automatically make you more organised or competent, saying: "I'm not organised in my life. I lose everything and I'm a complete disaster. With my kids, I really kind of don't accept that from myself because I think kids learn from example of the way you live your life. I had a very untraditional upbringing, so I looked at it from afar and just thought, 'Well that's the exact opposite of how I'd want to raise my kids.'"
It's refreshing to hear a celebrity admit to the same concerns and family issues that many mums face on a daily basis.