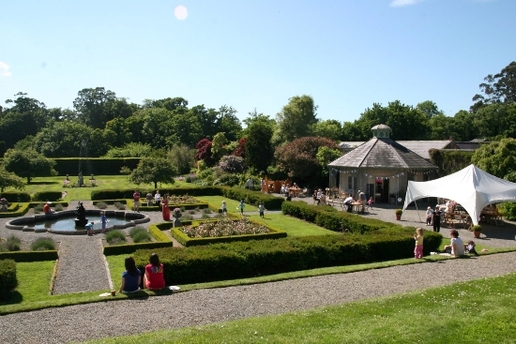 Do you know any young explorers with an inquiring mind and a thirst for adventure?Are they eager to explore, brave and always on the lookout for a daring escapade? If so, then they may just be the perfect candidate for the annual Easter egg hunt at Kilruddery House and Gardens, Bray, Co.Wicklow.
This year, the crafty Easter bunny has hidden all the chocolate eggs at Killruddery House and Gardens and they are looking for intrepid young detectives to help decipher his clues and save Easter for everyone. The Easter bunny has a trail of exciting clues, puzzles and riddles hidden all over the gardens of Killruddery, which are just too clever for the adults to work out. But be warned, those who accept the challenge must prove themselves to be a worthy rival to the wily Easter bunny to win back the chocolate eggs and rescue Easter.
On arriving at Kiluddery, each fledgling Sherlock Holmes should immediately go to the Orangery for registration, where they will be supplied with a pack of instructions, clues and a map. The plucky young detectives must then weave their way around the beautiful 17th century gardens, investigating leads in a wooden area named the wilderness and patrolling the Angles (a series of walks flanked by the hornbeam, lime or beech hedges which meet at two centre points) for clues. Once the young heroes have recovered the hidden chocolate eggs from the Easter bunny, they can retire to the charming Killruddery tearoom to enjoy the spoils. The adults can enjoy seasonal soups, gourmet sandwiches plus kitchen garden salads or for a special Easter Sunday treat, enjoy a delicious cream tea of scones with clotted cream and Killruddery's very own seasonal jams. Just beside the tearoom, there will be The Crepe Box, serving up sensational crepes including feta cheese with red pesto or a delicious sweet crepe with strawberries and chocolate sauce.
A family ticket for two adults and three children will cost €25 or €10 per child and normal garden entrance at €6.50 per child.
Elsewhere at Killruddery House and Farm there will also be the Spring market on Easter Sunday with a great selection of food, grower, producers and craft stalls promised. Well known artisans such as Corleggy Cheese, Malone's Fruit Farm, Ed Hicks, The Real Olive Company, Little Delights Cakes, Organic Delights, Carraignamuc Cottage Chemical Free Fruit and Vegetable Stall and Kingfisher Tea. A selection of craft stalls will also be present including Celtos Croi prints, Simply Toys, Janice Burns Woodturning Crafts and Veronica Roden Jewellery.
The Crepe Box will also be serving delicious sweet and savoury pancakes made from free range eggs sourced locally from Bushy Farm in Delgany. The event commences on Easter Sunday, 8th April, 12 noon-4.30pm. The Easter Sunday Market is free, however the admission fee to the garden is €6.50 for adults and free for children under the age of 12.