At Electric Ireland, we understand your energy needs better than anyone else. It means we understand you better too. It's how we know that you'd like something nice to happen to you from time to time - something to energise your day - especially if you didn't have to do anything extra to make it happen!
That's what inspired Powering Rewards, the loyalty programme that allows you to choose exaactly how you'd like to be rewarded.
To find out more and to sign up, click here
Electric Ireland are powering Christmas for one lucky MummyPages family. We are giving you the chance to win shopping vouchers to the value of €1000.
To enter, all you have to do is upload a photo of what powers Christmas in your home.
The lucky winner is Lisa McMahon who uploaded this gorgeous
photo
of her little ones saying:
"I believe that love is what powers Christmas in our home and that the true meaning of Christmas may be felt and expressed in many ways, such as spending the holiday season with family and friends & enjoying old and new traditions, Christmas is a very Powerful & Special time of year."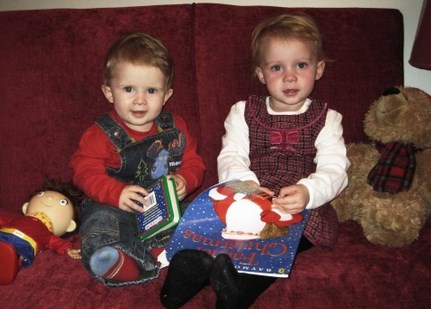 Lisa was so very excited when we told her she was the winner, saying:
"I would like to thank Electric Ireland & MummyPages for this wonderful prize. It means so much to us this Christmas as we will be able to share Christmas dinner with our extended family and buy some gifts for loved ones that we would not have been able to afford previously. It's now going to be a very special Christmas thanks to Electric Ireland & MummyPages"
Congratulations again Lisa, and thank you for taking part in our competition and including such a beautiful photo of your little ones.