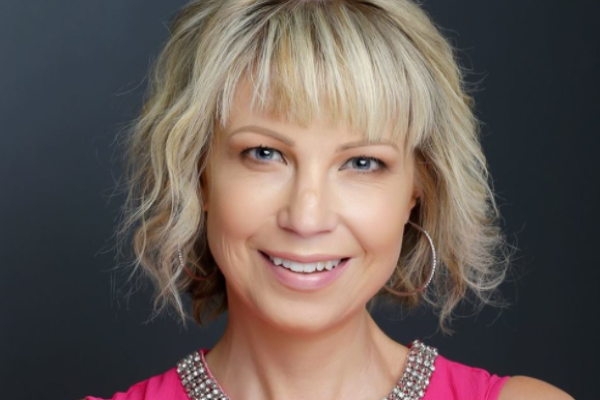 Emma Hannigan bravely opened up about her battle with cancer over the weekend, in an emotional post where she revealed that she didn't have long to live.
The author has been met with waves of love and support since publishing the heart-breaking post. Taking to her personal blog, she thanked everyone for their kind messages.
.@DubrayBooks is donating profits from sales of Emma Hannigan's #letterstomydaughters to the Irish Cancer Society. Let's help get it to No. 1! https://t.co/dLKdmgUO8R (Great idea @annamcpartlin, well done @DubrayBooks and thanks @lizzienugent for sharing this!)

— Catherine Ryan Howard (@cathryanhoward) February 17, 2018
She wrote, "Hello lovely people! I can't begin to thank you all for the gorgeous comments and kind messages. Each one helps me & my family during this hideous time."
The Letters To My Daughters author asked her supporters to help make a difference.
All good things must come to an end... https://t.co/zcpLRyp9nG

— Emma Hannigan Author (@MsEmmaHannigan) February 16, 2018
"If you would like to make a difference to cancer care and help create new cures I'd love it if you could text CURE to 50300."
By sending this simple text you will help raise much-needed funds for other people suffering from cancer.
"I promise it will help. Without new drugs I wouldn't have had the last 10 years with my family and you guys," Emma revealed.
Here's another way you can show your support for @MsEmmaHannigan: text CURE to 50300 to donate €4 to @BreastCancerIre https://t.co/KwWr8ZWF6P

— Dubray Books (@DubrayBooks) February 19, 2018
The Secrets We Share writer is an ambassador for Breast Cancer Ireland, who would be beyond grateful if people donated a few bob.
"I'm an ambassador for them but I haven't been well enough to do much. So I've felt as useful as a chocolate teapot in truth," the mum added.
The Irish author explained that making a small donation to Breast Cancer Ireland would mean a lot to her.
Thanks from the bottom of our hearts, the response re #LetterstomyDaughters has been incredible. Stock is low but we'll have more tomorrow - you can call to reserve though: https://t.co/vBhfsNs9bK
Click and collectors, please wait to hear from us that we have your copy for you!

— Dubray Books (@DubrayBooks) February 18, 2018
Another way to support Emma and Breast Cancer Ireland is by purchasing her latest novel Letters To My Daughters at your local Dubray store.
The bookshop tweeted, "Let's do this, readers. We'll donate all profits from #LetterstomyDaughters to @IrishCancerSoc. Buy it for Emma, buy it to support anyone who has been touched by cancer (& buy it because as always it's a wonderful book)."
Just finished Emma Hannigan's Letters To My Daughters - a brilliant page-turner, full of warmth and emotional intelligence
The awful news that, after 13 years of cancer, Emma's doctors have stopped treatment. Her fellow authors would like to get this great book to No 1 for her pic.twitter.com/mRSOMBKx1i

— Marian Keyes (@MarianKeyes) February 18, 2018
Stocks are running low, but you can reserve your copy of Letters To My Daughters by ringing your nearest Dubray store.