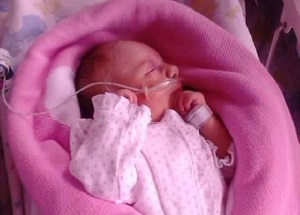 When Lydia O'Carroll went into labour early, there was nothing to arouse fears that something was wrong. She had experienced a healthy pregnancy up to then, with her scans yielding no signs of complications.
When baby Samantha was born on July 18th 2014, by emergency caesarean, however, her feeble cries were the first thing to alert Lydia and her partner Brian that something was up.
Born in Mayo General Hospital, Samantha was initially diagnosed with special needs, but it was not until she was brought to Crumlin Children's Hospital in Dublin that Samantha received the correct diagnosis – Patau Syndrome.
Caused by a chromosomal abnormality, Patau Syndrome is a condition in which extra genetic material disrupts a baby's development in the womb. It results in internal and external abnormalities, and 80+ per cent of children diagnosed at birth don't survive beyond a year. In Samantha's case, it was 20 days.
While Lydia and Brian know that nothing could have saved their little girl, there is one precious gift that early detection could have given them: time. Samantha spent her entire life in hospital, when she could have been at home with family.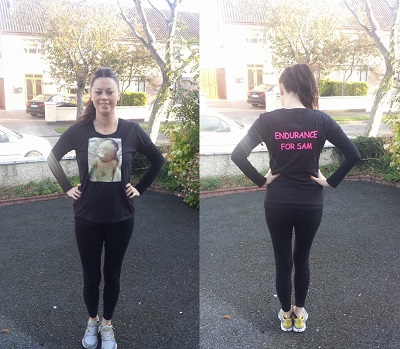 Where Lydia and Brian had the harrowing experience of learning Samantha's fate after her birth, Panorama or Harmony tests would have picked up the Patau Syndrome early in Lydia's pregnancy. Both non­invasive prenatal blood tests, neither puts the baby at risk of miscarriage.
While these scans form a normal part of prenatal hospital care across the pond in the States, this is not the case in Ireland. And while they are available privately, the tests not cheap or widely publicised to expecting mothers.
Now, in honour of their little girl, and in an effort to ensure that no other parent experiences what they have endured, Lydia and Brian have set up a charity in her name, Endurance for Sam, to raise awareness on the importance of the Panorama scan in giving parents and babies a chance, and to help those affected by Patau.
"If Samantha had had that care they provide in other countries, it would have been a completely different situation," says Lydia. "We are building her legacy and trying to find a positive, to help other parents and make a difference."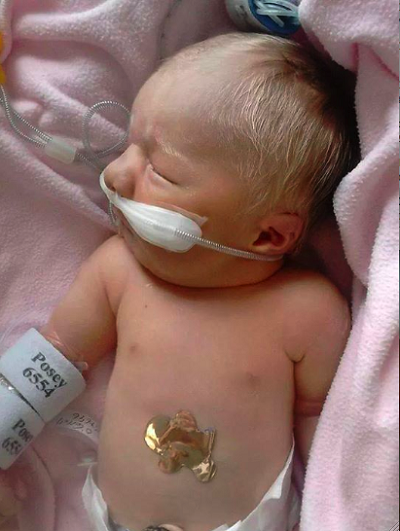 Last year, Endurance for Sam launched a campaign to raise funds for Crumlin Children's Hospital, where Samantha and her parents were so well cared for, so they can donate a 'Cuddle Cot', ­a refrigerated bassinet that allows parents spend precious moments with their baby and bring them home after they pass away.
Lydia and Brian hope to donate the equipment in Samantha's name to Crumlin Hospital, and have organised a number of fundraising events. Having already completed a Croagh Patrick hike (just four weeks after losing Samantha) and a Santa Dash, Lydia and Brian need your help with their next project: the Hell & Back race in Bray on this coming Sunday, January 25th.
To help Lydia and Brian, and for more information, visit Endurance for Sam, iDonate, or the Hell&Back fundraising page.