Energia and Leinster Rugby have teamed up to bring kids a free online Pawsitive Energy rugby skills series during the second week of the Easter holidays. The four-part skills series will be demonstrated by Leo the Lion and Leinster rugby player, Niamh Ní Dhroma. The series aims to help motivate kids aged between 5-10yrs to get moving and start practicing core rugby skills ready for the return of sport.
The free online rugby skill series will be rolled out daily at 10am, from next Tuesday 6th April through to Friday 9th April. Tune into the Pawsitive Energy Skills series each day at energia.ie/pawsitiveenergy.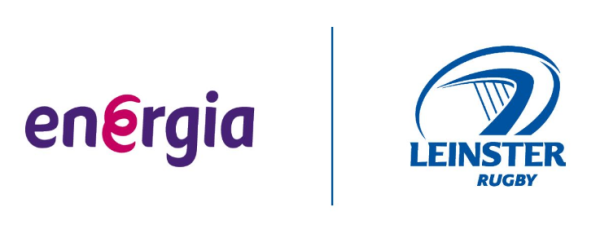 The video series caters to young boys and girls of all skill levels and is the ideal way for parents to keep their bundles of energy entertained and inspired over last week of the Easter break. Watch the daily videos at energia.ie/pawsitive-energy or check out Energia's Social Media channels @energiaireland at 10am to tune in.
Head of Commercial & Marketing at Leinster Rugby, Kevin Quinn said: "It's been a difficult season with Clubs all across the province remaining closed and fixtures being played behind closed doors. It has been especially hard for young girls and boys who can't attend our matches and are missing their mini's training at their local Clubs. We're delighted to have teamed up with Energia for a virtual skills series for kids to take part in over the Easter holidays. Core skills are important for their development and it's great to provide fun content that will help young girls and boys practice these skills at home. Leo the Lion can't wait for the series to kick off next week – he's really missed the fans this past year!"
Marketing Acquisitions and Sponsorship Manager at Energia, Amy O'Shaughnessy said: "As proud sponsors of Leinster Rugby, we see the importance in encouraging kids to keep practicing their skills while sport is on hold. Children are our future rugby stars, and we want to help motivate them to keep moving and keep practising. We're looking forward to bringing Leinster Mascot, Leo the Lion back out of hiding and getting the kids powered up at home and motivated to put their skills to the test."
For further information visit www.energia.ie or follow Energia on Twitter, Facebook, Instagram and YouTube.