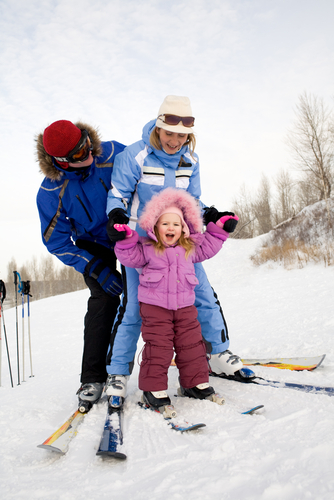 Experienced skier or not, when it comes to planning a ski trip with the family, there are a number of things you need to be aware of and do before you actually click book.
Choose a destination
First things first, choose your destination. Ask yourself how far away you want to go, what your budget is like, just how remote are you willing to stay with kids in tow and what type of facilities do you want.
Is it family-friendly?
When you have settled on a location you need to choose accommodation. Check for childcare facilities and if you are taking young kids be 100% sure that any childminding facilities will take young children. Ring them if necessary. Ask about the nightlife and check websites for reviews of the resort to see if many families go there.
Keep the cost down
Skiing can be pretty expensive, but there are a number of ways you can keep the cost down; avoid eating at resort restaurants; shop around for lodging - if you are keen on a certain area, not a particular resort, you can rent accommodation in the nearby village and use the resort's ski facilities; go midweek to midweek rather than Saturday to Saturday and borrow equipment off friends and family – you can rent, but it will add up and buying is pretty expensive also, unless you plan on going numerous times a year.
Are your kids old enough to ski?
Unless you plan on leaving little ones in childcare all day, you need to figure out what the minimum age requirement is. And check to see if they have ski lessons for your kids' ages.