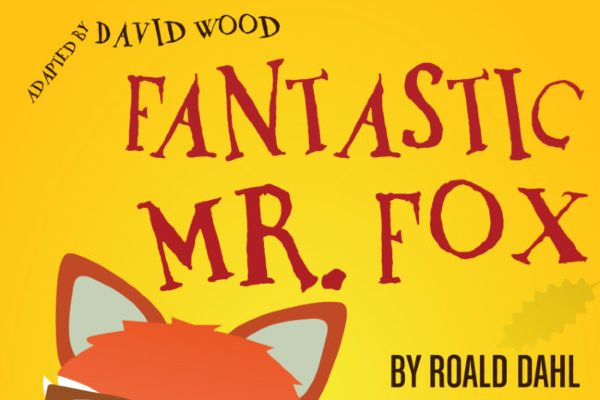 Mum Jolie went to see the stage adaptation of Roald Dahl's Fantastic Mr. Fox at the dlr Mill Theatre in Dun Laoghaire and was pleasantly surprised to find she enjoyed the show as much as her young son.
We had the pleasure of attending the Fantastic Mr. Fox at the dlr Mill Theatre in Dun Laoghaire - this was both myself and my son's first time at the Mill Theatre and it did not disappoint! Located right in the middle of Dundrum Town Centre, it was easy to get to with ample parking. We headed in a bit early as I wanted to check out the building and its amenities.

I really enjoyed the warm and inviting reception and entrance hall to theatre; often theatres can be dark, dreary places that aren't exactly kid-friendly but happily, this was the opposite. We headed downstairs to wait to enter along with plenty of excited kids and families who were colouring and wearing funny Fox hats!

But before we went in we checked out the bar on the bottom floor, as we had to have a quick snack and get some water before heading in. Again, I was pleasantly surprised as it had a very welcoming, family-friendly atmosphere.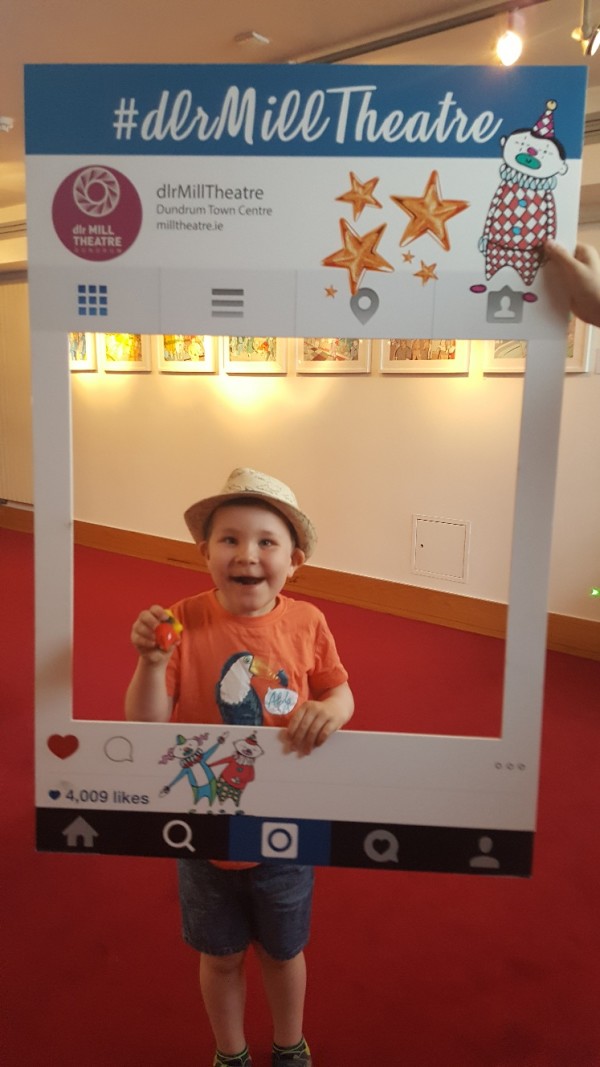 We took our seats and eagerly anticipated the start of the show and when the lights went down, our seat companions, who had been to dlr Mill Theatre before, couldn't stop raving about how great the shows are so when Mr Badger kicked off the show from the BACK of the theatre - everyone gasped with glee and surprise! The show got off to a great start, and I found myself laughing alongside my young son as we both enjoyed the antics of Mr Fox and his foxes. My son wasn't familiar with the book so this was a great way to introduce him to Roald Dahl and peak his interest. He kept asking me if, when we finished, we could go immediately to buy the book so he could read the story before bedtime....and has done so every night since then!


We really enjoyed the experience and I highly recommend the dlr Mill Theatre for your next family outing - the tickets are reasonably priced for a family of four (€55) and it's a lovely afternoon out. In fact, I saw a few birthday parties there enjoying their treat bags while they laughed and cheered for the foxes! Having a birthday party at dlr Mill Theatre is a great way to spend a birthday with your friends - and the theatre has discounted group tickets (which can be cheaper than renting some halls or play centres!)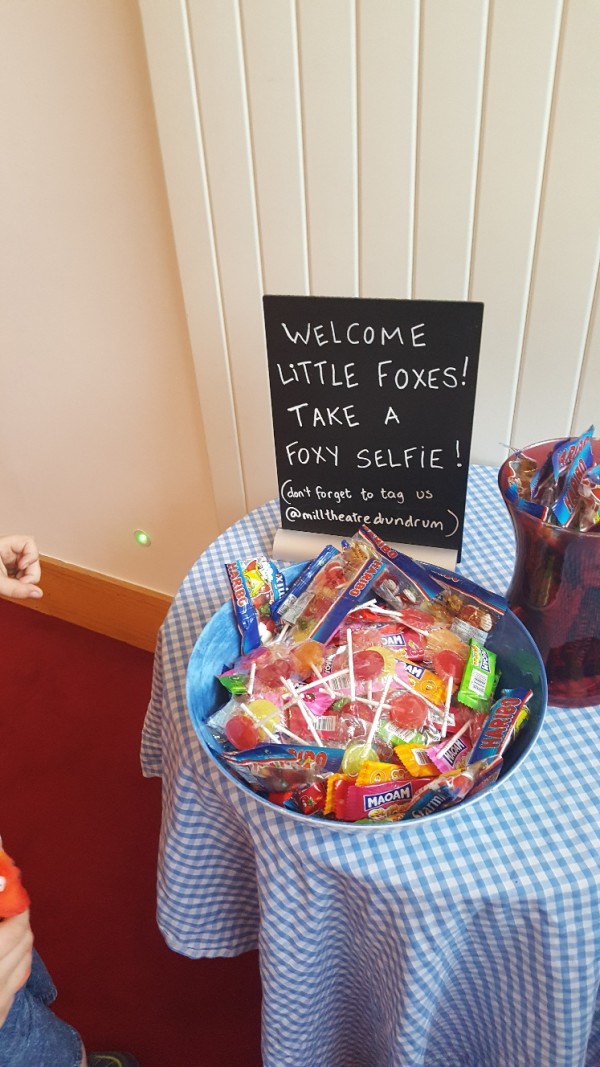 Overall we really enjoyed the show and saw their 2018 summer programme is jam-packed full of family-friendly entertainment for any age.
Check out their website here: http://www.milltheatre.ie/whats-on-mill-theatre-dundrum-dublin/