She announced at the end of last year that she is expecting her first child with long-term boyfriend Scott Sinclair, and excited mum-to-be Helen Flanagan is blooming five months into her pregnancy.
The former Coronation Street star, known for her glamorous selfies, looked comfy today as she posed in casual sweats which hugged her blossoming baby bump.
"Cleaning day," wrote the 24-year-old, adding the hashtags 'bump' and 'nearly five months'.
Helen recently opened up on how her pregnancy has been progressing, admitting that morning sickness has taken its toll on her.
In an interview with OK! magazine, the star said: "I couldn't get out of bed some days because I was throwing up so much. At the most I'd be sick five times a day."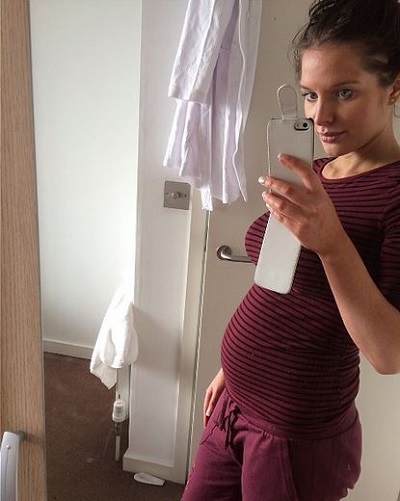 Despite having a difficult time with illness however, Helen admitted that becoming a mum is a dream come true for her.
"A mum is really everything I've genuinely wanted to be. I'm so, so happy. I can't wait to have my baby. We both feel ready to be parents now and we're both over the moon to be sharing our first much-longer-for child together," she added.
What an exciting time for the couple.