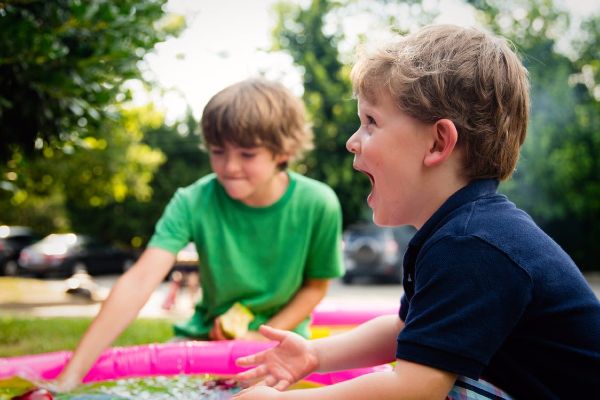 Summer is in full swing, and it is a time for our kiddos to play, grow and explore the world as best they can.
However, we will be the first people to accept that it can be tough to keep the little ones entertained all summer lon - right?
Well, that's what summer camps are for, and this summer has some really fantastic offerings for kids.
From art to science, and everything in between, there is a camp for every child!
1. Junior Einsteins Science Club
Junior Einsteins are an innovative initiative, that are passionate about bringing a love of science and learning to primary school aged children. Through amazing camps, they bring the WOW factor to the science facts!
The club's inclusive, hands-on approach is unique. Junior Einsteins Science Club teaches the core aspects of Physics, Chemistry and Biology through 'make and do', messy experiments, quizzes and games. The small group of hand-picked science instructors are Garda cleared and Insured, giving parents peace-of-mind.
Locations: Malahide, Killiney/Ballybrack, Glenagery/Dunlaoghaire, Knocklyon/Dundrum, Naas, Greystones, and Dunboyne.
2. Let's Go! Camps
Let's Go! Summer Schools operate multi activity sports camps in towns nationwide during the months of July and August for children aged between 5 and twelve years. They ensure your child can participate in fun, thrilling and exciting activities as well as some of the old firm favourites. Not only do they offer fantastic value for money, they offer your child a week of action, fun and adventure in a safe, secure and healthy environment - sounds good to us.
Each Let's Go! Multi Activity Summer Camp offers two programmes of activities, one for the 5-6 year olds and the second for the 7- twelve year olds. These programmes have been designed by an expert team of physical education teachers with children in mind at all times. The programmes have been fine-tuned through years of experience and feedback from parents and campers. This has resulted in challenging Summer Camps that appeal greatly to children and make them want to return year after year.
Locations include: Galway, Athlone, Ennis, Limerick, Mallow, Cork and Dublin.
3. Artzone Camps
Make the most of the school break and join Artzone this summer! The teachers and instructors have designed some great Easter theme loaded portfolios of art, crafts, stories and games, including 'Buttercup Farm' for juniors; and 'Down the Rabbit Hole!' for seniors. Projects include painting, drawing, collage, clay and 3D construction, fabric & fibre, print, graphics.
The design team are developing four brand new creative and challenging portfolios of art, crafts, stories and games based some very cool themes to rival last year's hugely successful summer art camp programme. Each portfolio is researched and designed based on the Primary Schools Visual Arts Curriculum to maximise creativity, learning and fun for boys and girls.
Various locations in Dublin and Kildare.
4. Imaginosity Camps
Imaginosity, Dublin Children's Museum, is a child-centred creative, educational and interactive space for children under 9-years of age and their families. It is a space for adults and children to engage in creative play. Children light up when they come to Imaginosity. Their imaginations are ignited, their creativity released and they interact with everything, playing, laughing and feeling great about themselves.
Each week camp themes will change, and campers will get the chance to explore a different topic with our camp facilitators. Each week will include a combination of arts, crafts, music, drama, science and engineering activities all tied into the weekly camp theme. Campers will also get the chance to explore Dublin Children's Museum with daily supervised play among the museum's 18 interactive exhibits. Campers should bring lunch and a drink with them each day!
Location: Sandyford, Dublin.