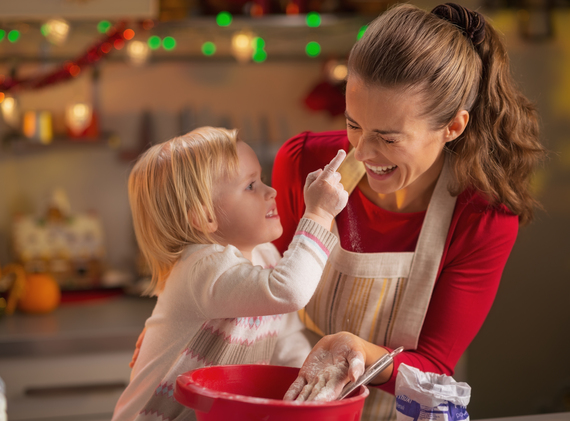 Barnardos has shared some helpful advice on how to get the children involved at Christmas, and create some lovely festive family memories.
Christmas can be a magical time to create precious memories and share heart-warming family traditions that will have your home full of laughter and fun.
Barnardos Project Worker Claire McConville says there are lots of simple and inexpensive ways to bring the family together this Christmas, and to create lovely memories that will last much longer than an expensive gift or the latest toy craze.
"By focusing more on spending time together as a family and less on providing material things, parents will be less stressed, and as a result, children will be more relaxed, happier, and less likely to look for attention in more negative ways," says Claire.
Make traditions
"For children, it is often the simplest of traditions unique to their own family that stand out in their minds and make Christmas special," said Claire, Barnardos. Starting a Christmas tradition with your child today will create memories that will last a lifetime. Whether it's singing carols, watching a Christmas movie, playing board games, or decorating the tree, children can look forward to these festive family rituals rather than how many gifts are waiting for them under the tree.
Get the children involved
Children love to be part of the action, especially at Christmas. Giving them little tasks to do or getting them involved with family traditions will not only be a lovely bonding experience but also keep children feeling entertained and included. If you're planning a family meal, perhaps get the children to decorate the table or help decide what's on the menu. Let the children decorate the dinner table, their rooms, or the outside of your home with Christmas baubles and tinsel, or spend time together making homemade Christmas ornaments and decorations. Get extended family involved by encouraging your children perform a Christmas play for the adults, or to make a special card or gift for relatives.
Get outside
"Christmas can be a very intense time for children, and simply going outdoors for a walk or a trip to the park can give both children and parents a breather from all the buzz and build-up," said Claire, Barnardos. A brisk stroll in the fresh air can be a lovely activity that doesn't have to cost a cent, and can help parents manage children's energy levels amidst all the festive excitement.
Give together
Donating to a charity at Christmas can be a lovely family tradition too, and can help teach your children a valuable lesson about the real meaning of Christmas. Involve your children by asking them to help you choose a charity to donate to, or you can pick out a gift together to donate to a child at Christmas. Why not do something special with your child this Christmas by adding the Barnardos Toy Appeal to your shopping list.
You can support Barnardos and help give a child a happy Christmas and a brighter future, by donating online at
www.barnardos.ie/christmas
or by calling 1850 216 216.
Barnardos provides specialised early intervention and prevention services to almost 9,000 children and families in 40 community based centres across Ireland supporting them to achieve their potential in life.