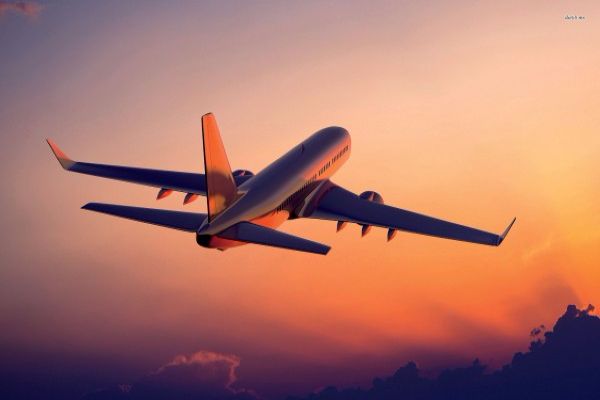 A couple have claimed that they and their three young daughters were removed from a JetBlue flight from Fort Lauderdale to New York "without reason", after an incident occurred with their youngest child.
It's believed that Tamir and Mandy Raanan's one-year-old daughter kicked the seat in front of her, causing the passenger in front to become annoyed.
Mandy alleges the passenger in front told her to "tie your kid's feet" in videos taken inside the plane.
An argument ensued, and JetBlue claims that the couple made threats of physical violence towards the passenger in front. Airline employees then asked the couple to leave the flight.
Video footage shows Tamir and Mandy arguing furiously with Jet Blue manager Armando Gonzalez, both inside the plane and after being removed from the plane.
Mr Gonzalez tells the couple: "We can discuss this outside the plane. What I need you to do is come with me outside the plane".
Mandy tells him she will not leave the plane, saying: "I need to get my kids to New York, I need to get back home".
Outside on the jet bridge, Mr Gonzalez advised the couple that they had been removed because they refused to cooperate.
In a statement issued to The Mail Online, Jet Blue said: "After a verbal altercation that included physical threats and profanities against a nearby customer, the aircraft door was reopened and our airport's team politely asked the customers to step off to discuss the situation.

"The customers refused repeated requests from our crew members to de-plane the entire aircraft. Law enforcement escorted them out of the gate area and we provided a refund.
'We are investigating whether the customers' behaviour warrants restrictions on JetBlue travel, and we thank our crew members for their professional handling of this unfortunate incident."
Mandy claims that, after arguing with the female passenger in front of her, the other woman then accepted her apologies.
The family were left at the airport without their luggage and had to pay for their own overnight accommodation.
They claim that they were told they could book another JetBlue flight the next day, but when they turned up at the airport, they discovered they'd been blacklisted by the airline. They were flown home to New York on a different airline, and their luggage was sent to them a week later.
They are now seeking legal advice about the incident.
What do you think about this, mums? We would love to hear your thoughts on the matter.