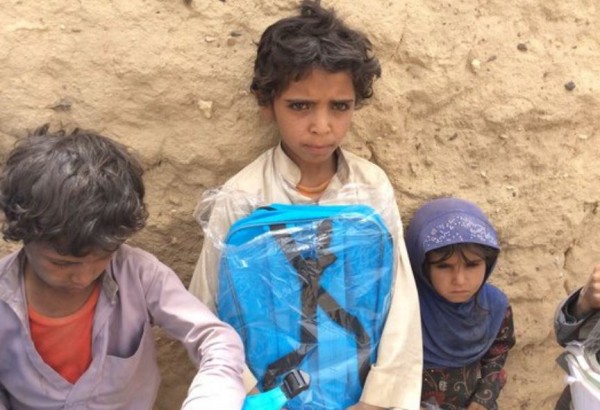 A new report from the United Nations highlighting Yemen's current humanitarian crisis has found that a child dies every ten minutes in the Arab country - from preventable causes.
"Overall, the plight of children remains grim: a child under the age of ten dying every ten minutes of preventable causes," Stephen O'Brien, the UN Under-Secretary-General for Humanitarian Affairs, told the Security Council.
Urging 'bold decisions' to end #YemenConflict, @UN envoy says viable peace proposal w/ in reach of both parties https://t.co/P8Uxr9YHVc pic.twitter.com/nCgRyzcQCS

— UN News Centre (@UN_News_Centre) January 26, 2017
Shockingly, 2.2 million babies are suffering from acute malnourishment and 80 percent of the entire population are in need of food aid; there are fears that a famine could become a reality on 2017.
"The conflict in Yemen is now the primary driver of the largest food security emergency in the world," O'Brien explained.
There is a clear path out of the violence plaguing Yemen. The proposals I presented are balanced & reflect concerns & needs of both sides

— UN Envoy to Yemen (@OSESGY) January 26, 2017
"If there is no immediate action, famine is now a possible scenario for 2017."
If you missed @RadioProducer's report on the humanitarian crisis in #Yemen, on @BBCPM you can listen here: (18:00) https://t.co/2vzNlwgt5L pic.twitter.com/uHNTA3bJH4

— Joe English (@JoeEEnglish) January 25, 2017
The organisation is now calling for a ceasefire to allow urgently needed deliveries of humanitarian aid and to resume political talks on ending the war that has been in existance since March 2015.