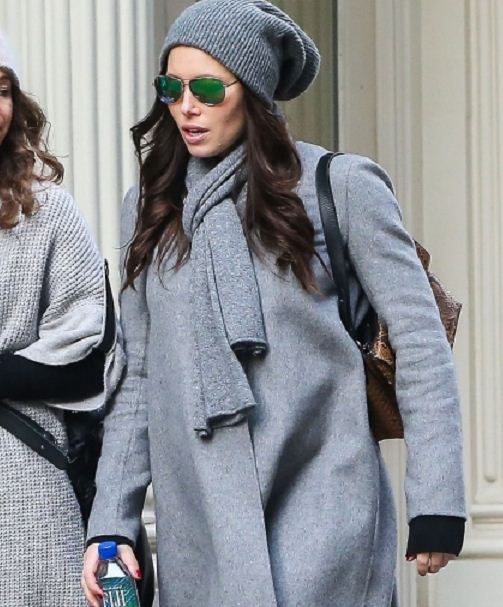 Former NSYNC band member Joey Fatone recently revealed that power couple Justin Timberlake and Jessica Biel, who got married two years ago, are expecting a baby together, saying: "He [Justin] told me a while ago, and I kept my mouth shut, but I can talk about it now!"

Well, it certainly looks like impending motherhood is suiting the beautiful Jessica down to the ground.

Taking to the streets of New York City for a winter stroll yesterday, the stunning brunette appeared to show hints of a baby bump beneath her cosy grey coat.

Dressed for the elements in matching grey accessories, the 32-year-old star of Total Recall looked completely relaxed as she ambled through the streets with a friend, happily chatting and enjoying the bright winter day.

The talented pair have yet to make an official statement regarding Joey's loose-lipped revelation, but if Jessica's latest snaps are anything to go by, she's utterly content with the next step her and Justin will be taking together!

Justin and Jessica began dating in 2007, became engaged four years later and married in Italy in 2012.

We wish the couple all the very best on the next stage of their journey!