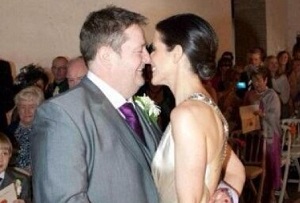 Just last night, it was announced that they had welcomed their first child together, and the comments posted across their social media go to show that they are approaching parenthood with their signature wit and humour.
Yesterday, presenter Maia Dunphy and her comedian husband Johnny Vegas became parents to son Tom Laurence, and their reactions have had their followers in stitches with the laughter.
While Maia shared a tongue-in-cheek snap of what she expects her 'post baby body' to look like, 44-year-old Johnny took the phrase 'hands-on dad' to a whole new level.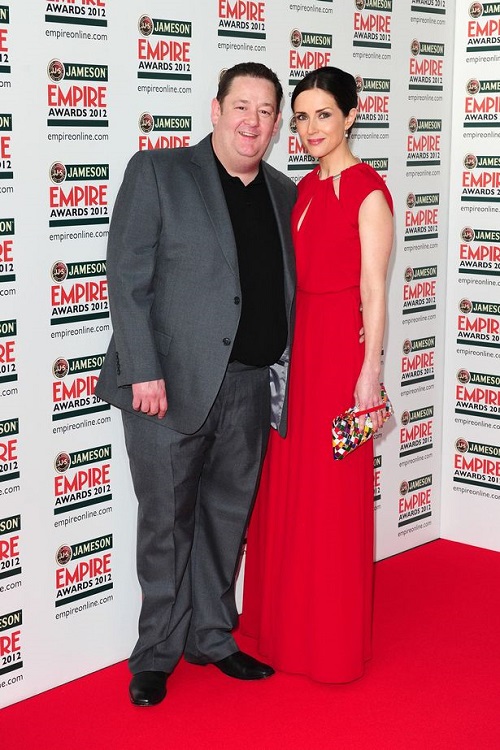 Johnny took to Twitter to thank the staff at Kingston Hospital in England for their care, and went on to strike a pose in a pair of royal blue scrubs of his own!
"HUGE thanks to the incredibly maternity team at Kingston Hospital. Mother and child couldn't have been in more dedicated, caring hands…but I got a bit carried away in my scrubs," he joked, adding, "I need 200mls of a made up drug, stat!"
But @KingstonHospNHS @maternity_team I got a bit carried away in my scrubs "I need 200mils of a made up drug, stat!" pic.twitter.com/vSNZ7qyLbt

— Johnny Vegas (@JohnnyVegasReal) July 21, 2015
He later went on to thank his followers for their well wishes over the arrival of his little one, writing: "Overwhelmed by your lovely response to our new arrival Twitter. Thanks so much everyone. Will do my best to read through all your messages."
We would put down money that little Tom Laurence will go into stand-up comedy, with Maia and Johnny for parents!