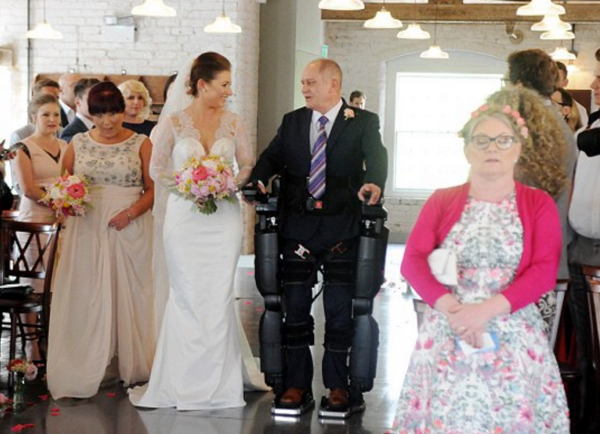 Chris Palmer was told he would never walk again by doctors after he survived an aggressive form of cancer in June 2012.
The father who is now 55-years-old, was left paralysed from the waist down and his first thought after hearing the news was his daughter's wedding and how he would no longer be able to walk her down the aisle when that moment came.
Well last year as daughter Heather was preparing for her wedding, she came across a company who had helped disable people walk.
Heather contacted the company asking if they would loan the £90,000 exo-skeletal suit to her father for the big day and amazingly, they agreed.
After a little training and practice in the wedding venue, Chris was able to walk Heather down the aisle and ever stand proud to make his father-of-the-bride speech.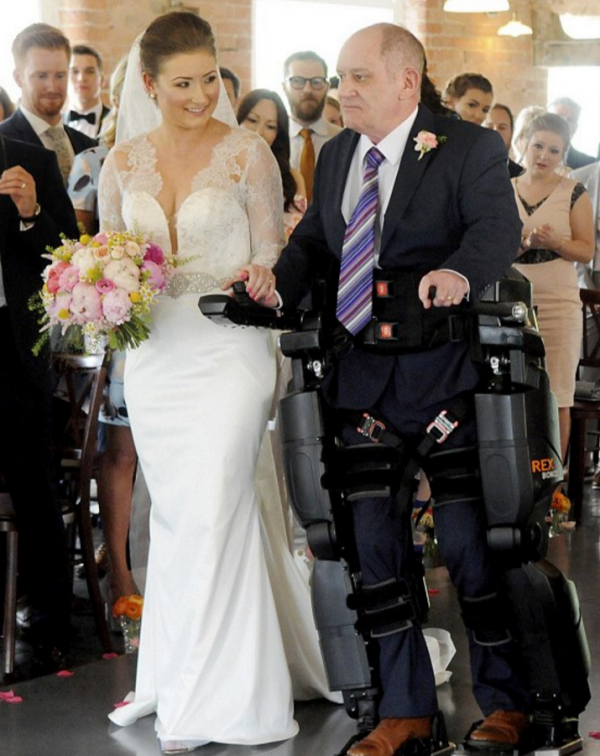 Heather told The Daily Mail about her day saying:
"There are a lot of people who are in my dad's position that don't know this is out there, and I want people to know if they have had an accident that is life-changing or have a disability, there are measures out there that would enable them to do things they might think they could never do.
"It is really overwhelming that my dad is able to walk me down the aisle.
"I feel really proud of him that he's come this far and am really grateful to everyone who has helped us along the way.
SHARE this heartwarming story.