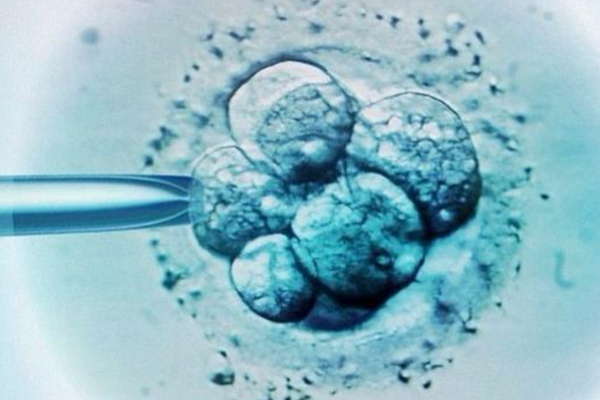 A fertility expert has claimed that IVF clinics shouldn't treat patients over 42 years of age, as the success rates at this age are very low.
Professor Hans Evers said there is only a 5 percent chance of having a baby through IVF at this age, and that the clinics are taking advantage of desperate couples, according to The Mail Online.
Professor Evers is a consultant obstetrician and gynaecologist at Maastricht University, in the Netherlands.
Addressing the Royal College of Obstetricians and Gynaecologists World Congress in South Africa, the consultant called for a universal IVF age cap of 42.
In the Republic of Ireland, IVF is not provided by public health services and can only be accessed in a private clinic. Age limits vary, depending on the clinic's discretion.
In the UK, IVF is only offered on the NHS up to the age of 42, but several private clinics in the UK offer IVF treatment up to the age of 50.

Professor Evers accused private clinics of giving couples false expectations with "useless" and expensive additional treatments.

"The chances get so small per cycle that you have to do a huge number of cycles to achieve that one baby. Women are offered so many useless therapies – it is not fair," he said.
Some clinics offer extra expensive treatments such as embryo screening to select the best embryo, and 'assisted hatching' which is supposed to help the embryo implant.
Professor Evers claims that these techniques are "nonsense" and won't increase the chances of having a baby.

Instead, he recommended that women over 42 ought to consider using donor eggs from a younger woman, to increase their chances of becoming pregnant.
However, many women worry about the legal implications of having a child who is not biologically related to them.
Susan Seenan, of the charity Fertility Network UK, disagreed with Professor Evers' stance. She said a cap of 42 was too restrictive, and agreed that the chance of becoming a mother over 42 was "vanishingly small".
However, she pointed out that "everyone is different" and that "a blanket ban on treating women over 42 would disregard an individual's personal medical circumstances."
What do you think mums?