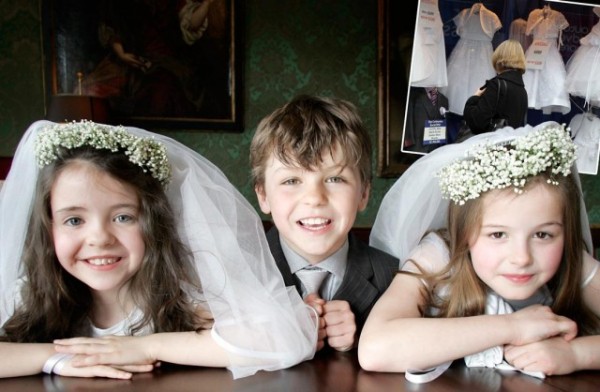 First Holy Communions have become a lot more expensive in recent years with a 12% rise in spending per child according to a recent survey.
The survey conducted by Ulster Bank says that an average of €836 is spent on each child in preparation for the big day.
And it's not just the parents that are spending more, invited guest are also being more generous as the average amount received by each child this year was €546.
However a staggering 22% received more than €800 according to the survey's results.
The big additions to spending usually come in the form of entertainment like bouncy castles.
In a breakdown of the spending it was found that €370 was spent on the party and food and drink, €176 on the child's outfit, €212 on outfits for the rest of the family, €149 on children's entertainment and €56 on hair and make-up for the girls.
With Communion season barely over, 9% of parents said that their child had spent over 75% of the money they received so far.
In contrast 34% said their child had yet to spend any of the "Communion money".
SHARE if these figures shocked you.