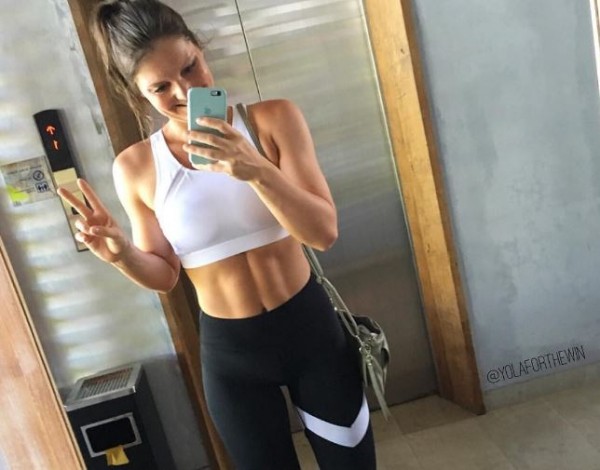 When it comes to dieting, many of us base our progress on just how much weight we can shift; basically on how low we can get the number on our weighing scales.
However, a fitness instructor from the Netherlands has posted a photo on Instagram proving that weight is just a number, and just why it shouldn't play a huge role in your weight-loss and/ or fitness regime.
Uploading a photo of how she looked three years ago in comparison to how she looks now, Yola shows that while she actually weights more now, she is a lot toner proving muscle weights more than fat.
Fans were quick to thank Yola for posting the photo, with one writing: "Ahhhh!!! Thank you for proving it's not about the number. You look like a champion babe. [sic]"
"The world needs more of these kind of pictures! Trained hard for six month, gained 6 kg and everybody, even my doctor said it was because i was "unhealthy"! But i felt and looked fitter - i was just afraid of what i saw on the scale so i asked my doctor.. Everybody thinks your getting fat if your number goes up... Im happy i saw this picture [sic]," wrote another.
So the next time you stand on the scales and are not impressed by the number presented to you, just tell yourself it's all muscle... well it might be...
Maybe we'll just put down the cake anyway - just in case.
SHARE this interesting finding.