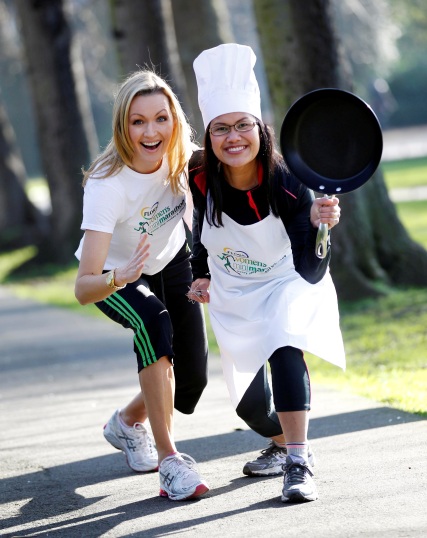 The Flora Women's Mini Marathon is taking place on Monday 3rd June and registration is now open. It is advised that participants register early as the hugely popular 10k event often reaches maximum capacity in advance of the closing date.
For this year's event, Flora has teamed up with Masterchef's Nicha Maguire who is inviting participants to share their favourite family recipes for inclusion in a new Flora Cookbook. Nicha and the Flora dietician, Harriette Lynch, will work together to introduce small changes to recipes submitted by selected participants to make them even healthier. They will replace salt with herbs, add more vegetables and use healthier fats.
Approximately 15 participant's recipes will be chosen for inclusion in the Flora Cookbook. The winning entrants will be VIP guests at the pre-race reception, where samples of the winning recipes will be available. Each winner will also receive €250 to thank them for their recipe. Recipes can be submitted through the Flora Women's Mini Marathon Facebook page
www.facebook.com/FloraWomensMiniMarathon
. Alternatively recipes can be emailed to
recipes@floracookbook.com
. The Flora Cookbook will also be available to download from the Facebook page after the event.
To kick things off, Nicha has re-worked five of her own favourite family recipes to make them even healthier. She is using Flora instead of butter in her recipes, which has 80% less saturated fat than the butter version. Her recipes include Herb Crusted Fish Pie, a scrumptious Savoury Scone, and a beautiful Almond and Raspberry Cake with a Passion Fruit Drizzle.
The Flora Women's Mini Marathon is the biggest all-women's event of its kind in the world. It draws over 40,000 participants each year and has raised over €163 million for Irish charities, making it the biggest single day charity event in Ireland.