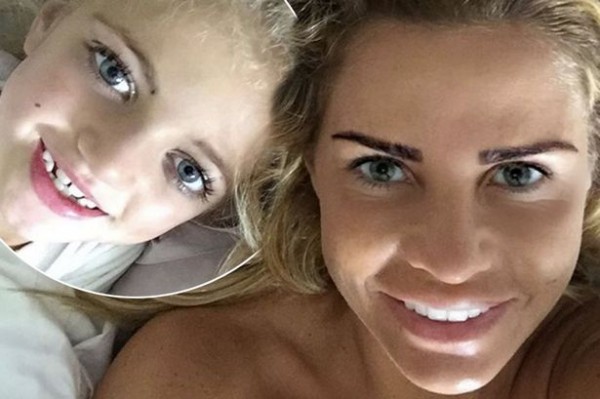 Katie Price is no stranger to online backlash, but her latest move has even turned some of her fans against her.
Taking to Instagram over the weekend, Katie shared a picture of nine-year-old daughter Princess - and caused quite the stir among fans.
"My little beaut," read the post's caption.
While some complimented the mum-of-five, others noticed that Princess looked a little different, and were not happy about it.
"She will give her daughter a complex by constantly editing her photos. You can see the badly edited whites of her eyes," read one comment.
One follower commented, saying Princess 'looks creepy'.
One user seemed to have had enough of the celebrity mum, saying: "It makes me sad that people look up to you, yet in everything you promote, body image and perfection comes first.
"You say you're real, yet every picture is doctored.
"Your family don't need beautifying. Don't edit your family. Don't make them perfect, their imperfections already do that."
Many went on to speculate that Princess was wearing everything from false eyelashes to a wig.
"She's a child. Please, please stop making her grow up so fast. She'll learn about make-up and hair products when she's old enough. Just stop using her as your media prop," wrote one disappointed fan.
As always, however, Katie's supporters quickly jumped in to defend the mum, with one saying:
"Some people still live in glass houses. Little girls love make-up and being pampered. Her daughter is stunning with or without make-up, so I don't get why people feel it's necessary to make a comment on someone else's child."