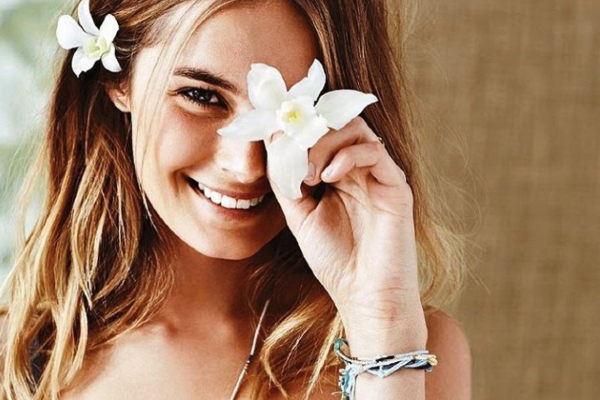 Picture via Instagram
From magazine racks to Instagram feeds, photographs that tend to promote a negative body image permeate nearly every facet of our society.
Celebrity culture feeds into this, as many of the models and actresses who grace the covers of notable publications are usually quite slim and almost always airbrushed.
One former Victoria Secret model, Bridget Malcolm, has taken to her blog to apologise for encouraging an unhealthy lifestyle while she herself was 'in the depths of body dysmorphia'.
"I would like to acknowledge and apologise for some of the things I wrote and spoke about over the past couple of years," the Aussie model wrote.
"I genuinely thought that I was doing the right thing for my health and wellness," the 26-year-old said, "I now know that I was completely in the depths of body dysmorphia and it really worries me that I was not a positive role model out there."
Body dysmorphic disorder is a mental disorder in which a person is obsessed with the idea that their body is imperfect, and they devote much of their time trying to cover up or fix their perceived 'flaws'.
Bridget explained that while struggling with body dysmorphia, she would train two to three hours a day, which she thought made her healthy.
However, the model said, "If someone offered me a piece of fruit to eat, I would become so anxious and fearful at the thought of having to eat it (something unplanned) that I would nearly be sick with worry."
She explained that she is not alone in experiencing this, as she's had conversations with other models as skinny as her who all insisted they were 'fat'.
Bridget also spoke out against the notion of 'clean' eating:
"I am no longer hiding behind the veneer of 'clean' eating," she wrote, "That word aggravates me. It is 2016 talk for disordered eating. It also means absolutely nothing."
Instead, Bridget is now embracing her body and imparted to her fans how sorry she is for promoting unhealthy habits.
"For the first time what I am seeing in the mirror is actually my reflection looking back at me. And for the first time that I can remember, I like my body," she shared.
"I truly hope you guys can accept my apology," the model, who previously posed for Playboy, wrote, "I said some things in the media that make me cringe now."
Bridget added, "I am so glad that I got real with you guys. The guilt I feel at some of the things I used to recommend as healthy eating habits, truly because I believed them makes me sick."
We appreciate her bravery and wish her all the best on her recovery journey.