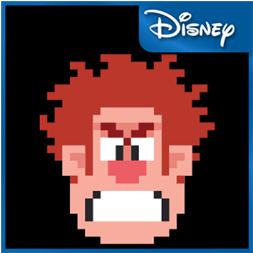 Taking the kids on a long journey can become more about preventing sibling squabbles than enjoying the view. Even keeping them entertained while you go do some Christmas shopping can often be more difficult than the actual gift buying.
These days, a phone can be a great a source of entertainment for little ones, but apps can be expensive. Fortunately, mums will be delighted to hear that some of Disney's best selling games are available to download for free until Monday, 2nd December.
Children can experience the fun, adventure and entertainment with some of Disney's most popular characters: Ralph, Mickey Mouse, Perry, Swampy, and Mike and Sully.
Hit the arcade with Wreck-It-Ralph and game hop between five different arcade games all based on the film or join Mike and Sulley on their adventures on becoming a Scarer in the Monsters University app.
Other apps include 'Where's My Water' 'Where's My Perry' and 'Where's My Mickey', physics- based puzzlers, complete with vibrant graphics, humorous animations and funny stories, making it the ultimate mobile gaming experience.
Download your free app and you will be able to relax and enjoy Christmas knowing that your kids are entertained… for a little while at least.