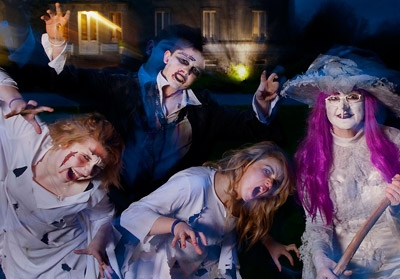 Westport House is hosting its annual Halloween Fest, which runs from October 26th – November 3rd 2013. Events take place every day from 11am to 5pm
Experience the thrills 'n' chills of the Pirate Adventure Park. Board the spooky Westport house Express train ride, visit the swinging ship and take the plunge to death on the log flume water ride. The park is open from 1pm to 5pm daily.
Everyone is encouraged to dress up in your scariest costume. There will be free in-door fun all day in haunted Westport House. The house will be transformed into a scary haunted house for the whole week (but not too scary for little ones). Kids will be captivated by White Witch's story time, while the Lord of Darkness and his friends will host family workshops all day. Make your own Jack O'Lantern home to bring home with you. (Additional charge of €2.50 for your pumpkin)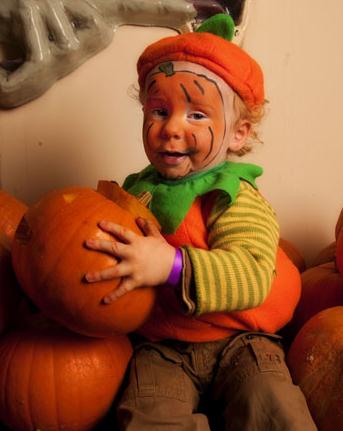 All additional activities are included in your day Pirate Pass or Annual membership.
There will be a Fireworks Extravaganze on Sunday October 27th, at 7pm. Not only that, but there will be a Halloween dance on the front lawn of Westport House. You better dress to impress because there will be prizes for the best costumes, even for the adults. (€5 per person for Fireworks Extravaganza or €4 for annual pass holders (please note that Fireworks Extravaganza tickets are additional to day passes))
Important message regarding buggies:
Please note that they cannot allow buggies in Westport House due to the parquet floors. They realise this is not ideal and so they will have a limited number of baby carriers (like a baby bjorn) on hand for you to borrow for your visit. They recommend that you bring your own in case they are all in use.
Dates and time: October 26th – November 3rd. Westport House will be open daily from 11am to 5pm with the Pirates Adventure Park open from 1pm to 5pm.
Price: Adults pass for the Pirates Adventure Park €20.00, child €16.50, and under 3's go free. Family pass (2 adults & 2 children) €59.00. €5 per person for Fireworks Extravaganze or €4 for annual pass holder (in addition to day passes)
Contact: (0)98 2776