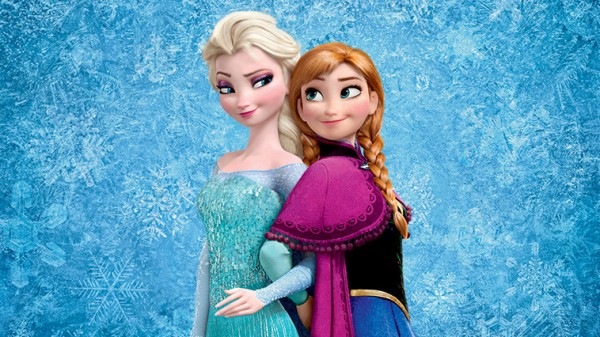 Christmas - the season of goodwill and loadsa telly.
And while the kids will need to burn off all that sugar-fuelled energy with dashes around outside, there's still a lot to be said for cosy hours spent snuggled up watching TV.
Thankfully, RTÉ has a load of small screen gems lined up for the whole family - both young and old.
Here, MummyPages rounds up the highlights of what is definitely going to be a highly entertaining couple of weeks.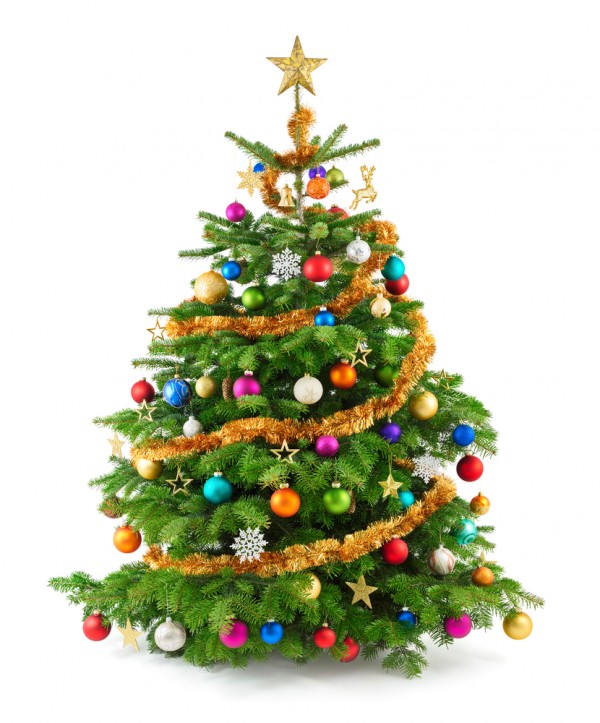 RTÉ One:
Saturday December 17, 9pm:
The 2016 RTÉ Sport Awards
Darragh Maloney presents the RTÉ Sport Awards 2016 live from Studio 4.
Tuesday December 20 to Friday 23, 6.30pm:
Today with Maura & Dáithí
In addition to their usual daytime slot From Tuesday to Friday, Maura and Dáithí will return after the Six One News for 30 minutes of recipes, tips and tastings to help viewers enjoy the best of Christmas food and drink.
Tuesday December 20, 8.30pm:
Christmas At The Cathedral
Traditional carols with the choir of St Patrick's Cathedral Dublin as they prepare for the Christmas season.
Wednesday December 21, 9.35pm:
Strange Occurrences In A Small Irish Village
An apparition of the Virgin Mary; a multi-million euro restoration project; a plane full of American pilgrims en route; thousands of faithful seeking a miracle. Strange Occurrences In A small Irish village explores the big question of faith, in a small Irish village.
Christmas Eve 8.10pm:
Christmas Carols From Cork
Presented by Mary Kennedy, this year the Christmas carols show is set beside the River Lee in the beautiful grounds of University College Cork. The performances will come from the Aula Maxima - the Great Hall in UCC and the Honan chapel, which is celebrating its centenary this year.
Christmas Eve 9.30pm:
Christmas With Daniel
Join Daniel O'Donnell this Christmas Eve for a festive celebration, exclusively recorded at his sold out Christmas show at the Convention Centre Dublin.
Christmas Eve 11.15pm:
Midnight Mass
Live from Sacred Heart Church, Donnybrook, Dublin, as it celebrates its 150th anniversary.
Christmas Day 10am:
Eurovision Mass For Christmas Day
Live Eurovision Mass for Christmas Day from Le Locle, Switzerland, with commentary from Michael Comyn.
Christmas Day, 11am:
Urbi et Orbi – Pope Francis' Christmas Message
Delivered from St Peter's Basilica, Rome, with commentary and translation from Fr Thomas McCarthy.
Christmas Day 8.25pm:
Fair City
It's a case of the ghosts of Christmas past for Paul Brennan this year as Niamh plans the ultimate Christmas dinner with Paul's ex-lovers and children. Meanwhile in the O'Brien household secrets are exposed which leave Eoghan feeling more alone and isolated than ever. As Dermot's health continues to deteriorate he plans the perfect last Christmas with his family. And Carrigstown welcomes a new face which is bound to cause havoc for Ama and Jake.
Christmas Day 10.25pm:
Mrs Brown's Boys – Mammy's Forest
Something isn't quite right in the Brown household this Christmas. Agnes Brown has had enough hassle with Christmas trees to last a lifetime, so this year she refuses to have one. But with Grandad's health a worry for everyone, is there something else missing this Christmas apart from just the tree?
St. Stephen's Day 6.20pm:
Know the Score: Sports Quiz Of The Year
In an hour-long Christmas special Jacqui Hurley alongside team captains Shane Byrne and Ruby Walsh with some very special guests take a look back at the sporting year.
Tuesday December 27, 6.30pm:
Big Year On The Farm
Áine Lawlor and Ella McSweeney return to John Fagan's farm in Castlepollard to find out how the year has gone since April covering all the trials and tribulations of agriculture life from fluctuating prices to unpredictable weather and the dangers of disease.
Tuesday December 27, 8.30pm:
Senior Moments
A comedy show where the senior members of our society display their charm, warmth and wit, both out on the street pranking unsuspecting young folk and in the comfort of their own homes.
Tuesday December 27, 9.30pm:
Pull Like A Dog
In August 2016 Gary and Paul O'Donovan, two young rowers from West Cork, came from nowhere to become household names after bolting their way to silver medal success at the Rio Olympics. This special one-hour documentary follows the O'Donovan brothers as they return to their parish of Lisheen and Skibbereen rowing club in the aftermath of their success.
Wednesday December 28, 6.30pm:
Celebrity Home Of The Year
The panel of three expert judges – design legend Hugh Wallace, acclaimed architect Declan O'Donnell and award winning interior designer Deirdre Whelan – are invited into the homes of five well known Irish faces: presenter and stylist Darren Kennedy, broadcaster and publisher Norah Casey, writer Terry Prone, fashion designer Helen Cody and broadcaster Brent Pope.
Wednesday December 28, 7.30pm:
Ireland's Fittest Family: Mud, Sweat and Tears
Mairead Ronan invites us to join her on this fun and exciting journey through four epic years of the hit show, as she shines a fresh light on some of the biggest moments from TV's toughest challenge show.
Wednesday December 28, 9.30pm:
The Nathan Carter Show Christmas Special
There are plenty of festive treats lined up as Nathan Carter hosts this special Christmas edition of his show. Recorded in front of a lively audience in Dublin's Mansion House, it's packed with music, laughs and chat.
Thursday December 29, 6.30pm:
The Year Of The Rising
Looking back at the year of commemoration; this special programme is presented by Mary Kennedy.
December 29, 9.30pm:
Johnny Logan: Hold Me Now
In this one hour profile, which includes exclusive footage of his working life in Scandinavia and Germany alongside material from his recent sell out gig in Dublin's Vicar Street, Johnny outlines jos unusual and occasionally bizarre career.
Saturday December 31, exact time TBA:
New Year's Eve Live – Centenary Special
As the 1916 Centenary year comes to a close join Claire Byrne, Bryan Dobson and Kathryn Thomas as they look back on a momentous year for Ireland.
RTÉ 2:
Wednesday December 21, 9.30pm:
Carrick-On-Stag
Brides and grooms-to-be are joined for one last raucous weekend in Carrick-On-Shannon before they get married.
Thursday December 22, 9.35pm:
Don't Tell the Bride
Apart from being head over heels in love with his blushing bride Lisa Toner, groom Owen Walsh is self-professed "nerd". While Lisa dreams of an elegant, lakeside wedding, Owen is thinking of a ceremony on the side of a mountain with his bride arriving on horseback, sporting a cape! So will this wedding end up being more game of moans, than Game Of Thrones?
Christmas Eve 10.05pm:
Bridget & Eamon's Christmas Special
It's St. Stephen's Day and Eamon's Mammy has called over to make Bridget's life even more miserable. When Bridget accidentally kills her with an electric carving knife, can they hide the body from the neighbours and the Gardaí?
Christmas Day, 8.30pm:
Other Voices: Gavin James Christmas Special
Recorded live at the Other Voices festival in Dingle earlier this month. Choice music prize winner Gavin James gives an intimate performance from one the most unique music festivals in Ireland.
Monday December 26 to Thursday 29:
Racing From Leopardstown
Robert Hall presents four days of festive racing action from Leopardstown alongside Ted Walsh, Brian Gleeson, Tom Lee and Tracy Piggott with Tony O'Hehir on commentary.
Thursday December 29, 9.30pm:
EURO 2016 – Two Shades Of Green
Last summer, for the time ever, both the Republic of Ireland and Northern Ireland competed at a major soccer tournament at the same time. As over 100,000 supporters from both sides of the border descended on France, they stole the hearts of their hosts and the world over. Two Shades Of Green looks back on those heady few weeks through the eyes of those who were there.
Thursday December 29, 10.30pm:
Thank GAA It's 2016
Special programme looking back at the story of the Championship summer and delivering a festive hamper of GAA goodness.
MOVIES ON RTÉ One
Saturday December 17, 6.35pm:
Arthur Christmas
Sunday December 18, 9.30pm:
22 Jump Street (RTÉ One - Sunday December 18th 21:30)
Friday December 23, 9.25pm:
Love, Actually
Christmas Eve, 6.15pm:
The Lego Movie
Christmas Day 1.30pm:
Muppets Most Wanted
Christmas Day 3.10pm:
Monsters University
Christmas Day 4.55pm:
Despicable Me 2
Christmas Day, 6.35pm:
Frozen
St. Stephen's Day, 4pm:
Rio2
St. Stephen's Day 9.15pm:
Calvary
Friday, December 30, 00.40:
New Year's Eve
Friday, December 30, 9.30pm
Mrs. Brown's Boys D' Movie
And the RTE 2 movies...
Saturday December 17, 9pm:
Die Hard 2
Tuesday December 20, 9.30pm:
Notting Hill
Thursday December 22, 2.50pm:
While You Were Sleeping
Friday December 23, 9.30pm:
300: Rise Of An Empire
Friday December 23, 2.35pm:
Chariots Of Fire
Christmas Eve, 6.20pm:
Pitch Perfect
Christmas Eve, 10.35pm:
Bad Neighbours
Christmas Day, 6.30pm:
Star Trek: Into Darkness
Christmas Day, 9.25pm:
Captain America: The Winter Soldier
St. Stephen's Day, 6pm:
Hobbit: An Unexpected Journey
St. Stephen's Day 9.30pm:
Rush
Tuesday December 27, 9pm:
Hobbit: Desolation Of Smaug
Friday December 30, 9.30pm:
Tinker, Tailor, Soilder Spy