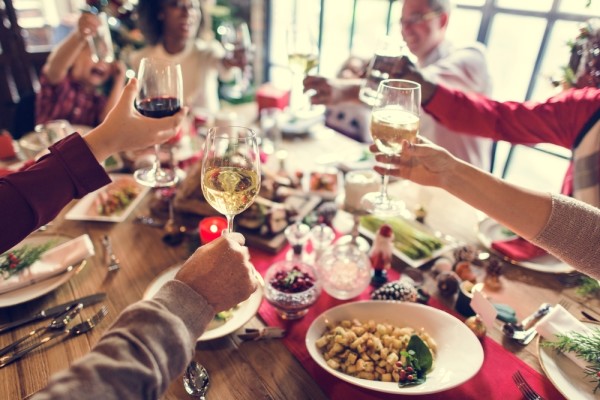 Christmas – it's a time for binging on biscuits, sprouts and box sets. Well, maybe not the sprouts, but when it comes to box sets, movies, documentaries, reality TV, sports and more, there is an absolute feast of Christmas content for you to sink your teeth into.
And while we love Netflix and all, there is a new kid on the block.
NOW TV is the only online streaming service that lets you watch live pay TV and on-demand shows, box sets as well as the latest movies and exclusive live sports without a contract. Perfect as a Christmas present or just as a festive #treatyourself moment.
With that in mind, the gorge folks at NOW TV shared their guide to getting though Christmas:
For quiet time with the family
A night in front of the fire with the family sounds like the perfect winters evening, but really, that's just because it leads to some much-needed peace and quiet. The NOW TV Sky Cinema Pass has all the latest block buster movies, from Beauty and the Beast, Guardians of the Galaxy Volume 2 and The Lego Batman Movie to Fantastic Beasts and Where to Find Them, as well as festive favourites and Christmas classics like Love Actually, Frozen and The Polar Express - a super stocking filler that will also buy you some quiet time.
For the day after the 12 pubs
Post-pub shame and a sore head can only be cured by looking at others whose behaviours make you feel better about your own questionable actions. The NOW TV Entertainment Pass is bursting with Box Sets and reality TV shows to give you a laugh and make you feel like an all-round better person. Try an afternoon of back to back episodes of Grey's Anatomy or Scandal or snuggle up with Geordie Shore, Just Tattoo of Us and Ex on the Beach for the win!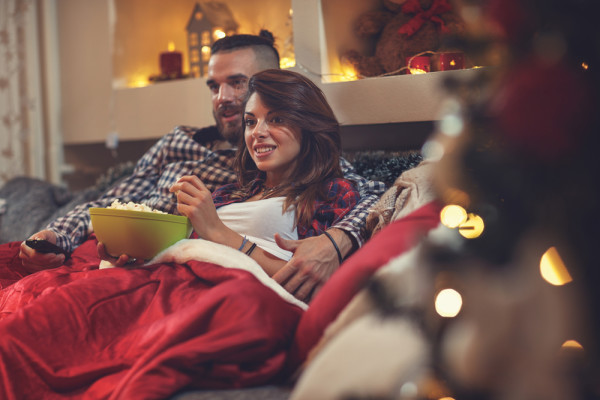 For coping with the food coma
You know that the amount of food you are going to eat this Christmas is criminal so allow your after-dinner roast potato pot-belly some time to return to its former self by engrossing in comedic crime series Bounty Hunters. If crime doesn't curb your cravings, indulge in action-packed Box Sets like Band of Brothers or binge your way through St. Stephen's Day with Big Little Lies, launching on NOW TV on December 26th.
For the sports fanatics!
Grant the sports fan in your life contract-free access to all the sporting action with over 50 matches this Christmas, 25 of which will be Premier League crackers! Watch out for not-to-be-missed matches like Man City v West Ham, Liverpool v Everton and Man Utd v Man City with the NOW TV Sky Sports Pass.
For the 'New Year, New Me' posse
You know the type - inspirational Instagram posts, trolley overflowing with avocados and the new yoga mat buried under a pile of crumpled 'to-do' lists. If that sounds like you or anyone you know, then a NOW TV Entertainment Pass (€15 per month) is the ideal gift for Christmas and the New Year. Shake up your chakras and get motivated to take over the world with shows like Delicious, The Tunnel and Sick Note and look forward to brand new shows Britannia and Westworld!
Whatever tickles your entertainment fancy this Christmas and into 2018, NOW TV has it all. Buy an Entertainment, Sky Cinema or Sky Sports Pass for friends, family or just for yourself, and enjoy endless hours of entertainment with no fuss and no contract.
The Sky Cinema Pass (14 day free trial then €15 per month), Entertainment Pass (14 day free trial then €15 per month) and Sky Sports Pass (€10 Day Pass / €15 Week Pass / €50 Month Pass) are all available to purchase from www.nowtv.com/ie.