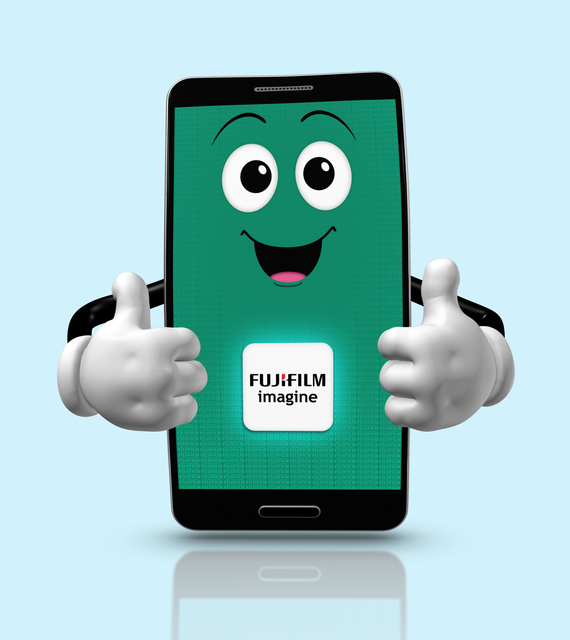 The FUJIFILM Imagine App is literally a God-send! Like so many mums, getting my precious photos printed is a job that goes on the long finger time and time again. With all the juggling that a mum has to do, she is lucky to upload her photos to her favourite social media sharing platform never mind print them.
But now thanks to the
FUJIFILM
Imagine App, printing your photos couldn't be easier. Simply register your email, choose your local store and then choose the images from your phone's image library to print. The prices are exactly what you would pay in store and if you don't have the time to pick them up, you can even have them delivered locally or indeed anywhere around the world for a small fee. This is particularly handy when it comes to choosing thoughtful presents for friends and family as the App also allows you to pick from a wide range of gift options upon which your favourite photos can be printed.
I chose to print a photo of my children on to a jigsaw for my niece's birthday and I think the mouse mat and mug choices will be perfect for this Father's Day. The photo upload facility on the App allows you to upload your images from your phone's camera roll so it will save them long after you have moved them to another online or offline location for safe keeping.
So the next time you wonder what to buy for the person in your life who has everything, consider a personal photo gift that they can treasure forever. In the meantime, dust off those fancy photo frames you have been threatening to fill and tap into the App that brings your memories to life.
Our MummyPages App review wouldn't be complete without some suggested additions to improve the experience, and with this in mind we would like to put forward the idea of including a postcard and birthday card gift option to the next phase of the App. Also, if it was possible to upload photos directly to the App from the web or a cloud storage tool that would be particularly advantageous since many of us now synch our phone's camera roll to these locations in order to free up the storage on our phone for more photo taking opportunities!
Laura Haugh is mum-in-residence for MummyPages.ie