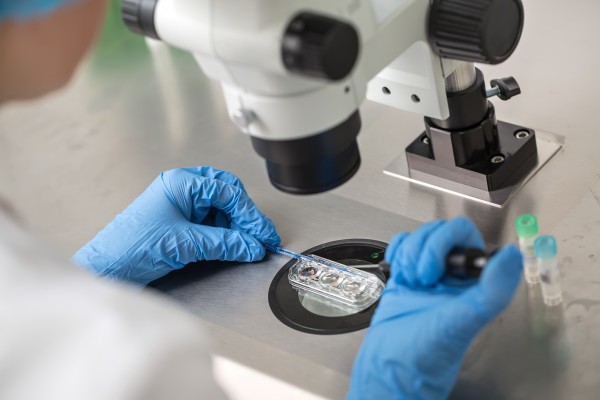 US researchers may have just paved the way for solving fertility issues, by creating artificial ovaries with a 3-D printer and gelatin.
Researchers at Northwestern University, Illinois (NU) produced an artificial ovary and implanted it into a mouse, which then went on to conceive live baby mice.
Although the method has only been tested on animals so far, the discovery is nevertheless groundbreaking and has the potential to be used for restoring fertility and hormone production in women who suffer from infertility or have lost the ability to conceive during radiation therapy for cancer.
The gelatin used to mould the ovaries was made from collagen, a naturally occurring material found in the body. The ovaries, or 'scaffolds', were made with porous walls that could interact with the mouse's body tissue and trigger the production of eggs, but were also strong enough to handle the implantation.
The inner-workings of the ovaries are nothing short of astounding. The tiny scaffolds were made to have the necessary conditions to let the egg cells mature and ovulate. Blood cells were also able to form within the implant and allow hormones to work as they normally would after pregnancy.
"The real breakthrough here is, we're building a real ovarian prosthesis," said Dr Teresa Woodruff, a reproductive scientist at NU. "The goal of this project is to be able to restore fertility to young cancer patients who have been sterilised by their cancer treatment."
"Right now, we're able to do that with mice; and the goal, ultimately, is to provide this to human patients."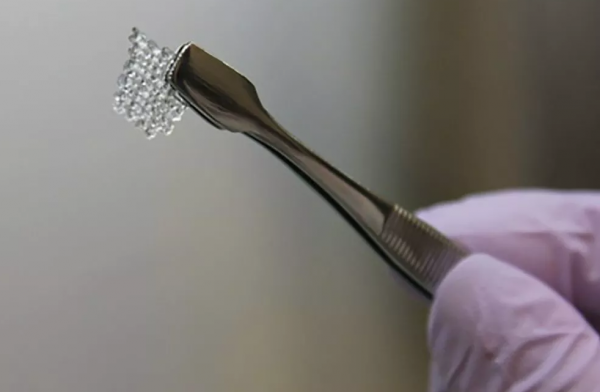 For a woman getting radiation therapy to the abdomen (belly) or pelvis, the amount of radiation absorbed by the ovaries will determine if she becomes infertile. High doses of radiation can destroy some or all of the eggs in the ovaries and might cause infertility or early menopause.
Dr Monica Laronda, co-lead on the research, said: "What happens with some of our cancer patients, is that their ovaries don't function at a high enough level and they need to use hormone replacement therapies in order to trigger puberty."
"The team is now working on enlarging the scaffold so that it could be tested on larger animals."
The research is also amazing, because the successful creation of 3-D printed implants to replace complex soft tissue could lead to major progress in soft tissue regenerative medicine.