Bikes are often stolen around Dublin, but rarely reunited with their owners.
In a heartwarming turn of events, Gardaí have shared the moment where a 12-year-old boy was given his bike back after a major canal clean-up took place.
His brand new bike was stolen from him by a gang of youths in Brickfield Park only weeks after he was given it, but a local environmental group and community garda have saved the day.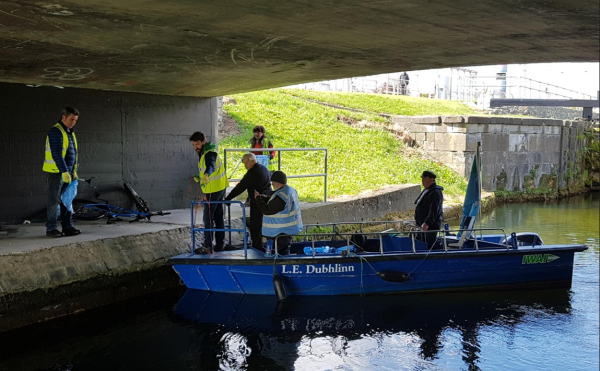 The youngster's bike was discovered by The Inchicore Environment group while they were cleaning up a section of the Grand Canal.
The group contacted Community Garda Graham O'Neill in order to trace the bike back to its owner, who shared a photo of the lovely moment he presented the bike to the lucky boy.
"This 12 year old boy had his bicycle stolen from him in Brickfield Park, Dublin 12 on May 1 by a group of youths. The bike was brand new and he had it only a couple of weeks," they wrote on Facebook.
Well here's a bit of good news:
The bike we found in the canal is reunited with its owner, a very happy 12y old lad from Drimnagh who had only got it new a few weeks previously and had had it taken off him by bullies. Makes it all worthwhile.
THANKS IWAI and Garda Graham. https://t.co/06TiCweJQE

— InchicoreEnvironment (@InchicoreEnviro) May 13, 2019
"On Saturday last, The Inchicore Environment group set about a day of cleaning the Grand Canal between Bluebell & Suir Road when they discovered, submerged in the canal, a brand new boy's bike," they continued.
"They contacted their local Community Garda, Graham O'Neill in Kilmainham Station who, thanks to the description of the bike provided to Gardaí when it was stolen. The bike was this evening reunited with its very happy young owner and his parents."
What a lucky young lad, we're happy to read delightful stories like these in the community.
Feature image:Facebook/An Garda Síochána