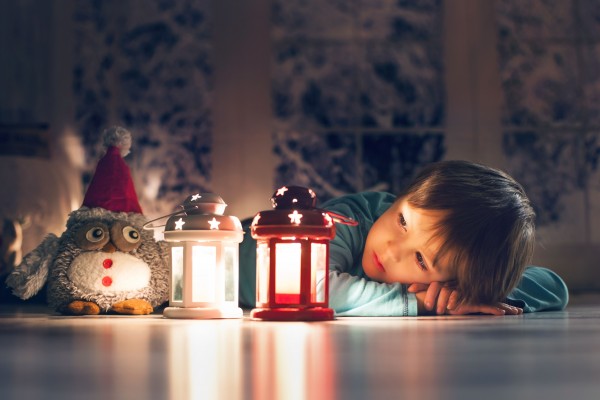 We love sharing Christmas traditions with the kids.
Whether we kick them off a month before Christmas or on the big day itself, our children treasure the lifelong memories these magical moments create.
So if you're looking for some Christmas tradition inspiration, look no further than our sweet ideas:
1. Give Santa a 'key'
How about starting a tradition where you place a special 'Santa Key' on the front doorstep? Simply spray an old key with gold paint and tie a festive ribbon around it. Children will be so excited laying it outside the door on Christmas Eve so Santa can let himself in. (This one is particularly lovely for kids who don't have a chimney.)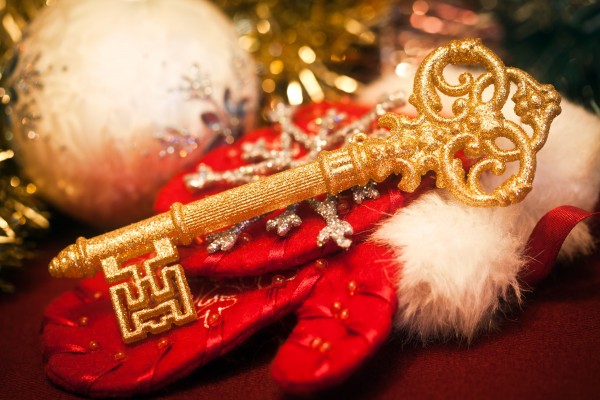 2. Surprise decorate
Why not decorate the house when the kids are in bed? Imagine how magical it will be for them to wake up the next morning to see the house festooned with lights and tinsel. Now, it's Christmas!
3. Make a 'Good Deed Tree'
Make a 'Good Deed Tree' by attaching tags with good deeds to the branches of a mini Christmas tree. For the month of December ask your little helpers to select a deed each day, and in the evening sit down with them to chat about how they carried it out.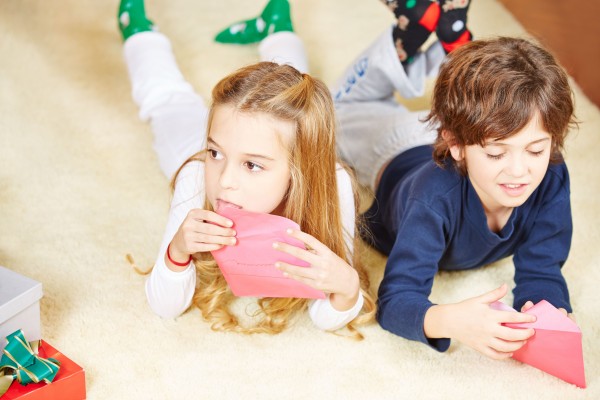 4. Write letters to Santa
You won't have to ask the kids twice to take pencil to paper to write their letters to Santa. After all, how else will they tell Santa they've been good girls and boys? They can even
really
post their letters to the North Pole and receive a personal reply from the man himself via An Post. Magic! And to add even more occasion to the day, you can take them to the post-box to post the letters, and treat them to a hot chocolate afterwards. Visit
anpost.ie/Christmas
for info on prices, festive stamps and those all-important last days for posting.
5. 'Hide' a pressie
'Hide' one last gift for each child on Christmas morning. Leave a note from 'Santa' that says he has hidden a gift around the house and it's the children's job to find it. They'll adore the excitement of racing around wondering where mischievous Santa put it.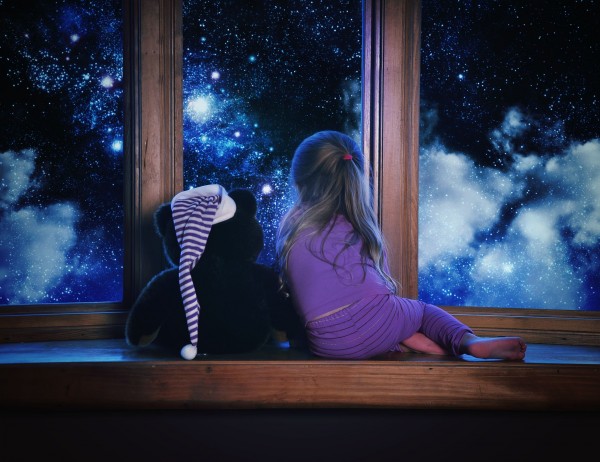 6. Find Santa's star
Before the kids go to bed on Christmas Eve, search with them for the brightest star in the sky. When you find it tell them it's Santa on his way!
7. Light a 'heaven' lantern
Each Christmas light a lantern for your loved ones in heaven. When you light it, ask each child to share a special memory.
SHARE if you love our sweet festive ideas!