A recent Dettol survey has found that nearly four out of ten buggies tested by Dettol had high levels of bacteria on their seat or their handles and 90% of the buggies were unclean. The amount of germs on Irish buggies may be down to the fact that only half of mums (52%) wipe down or clean their child's buggy when it looks dirty or something spills on it and over a third say that their buggy is a germ magnet.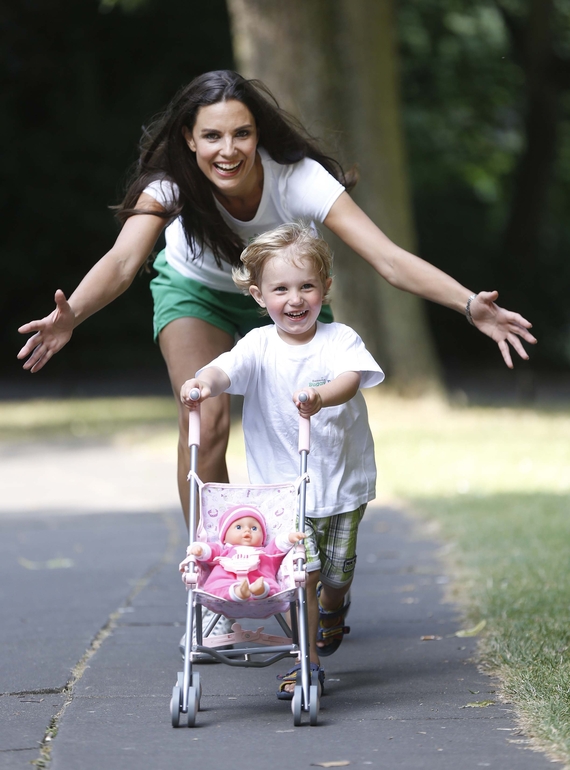 With this in mind there's never been a better time to get your buggy in gear and take part in the Barnardos Buggy Push which is sponsored by Dettol. It's a 5km challenge for people with babies and children and is suitable for fun runners and walkers as well as more serious athletes who want a challenge while pushing their baby in their buggy.
Barnardos and Dettol are calling on all mums, dads, grandparents, aunts and uncles to register and take part in takes place on Sunday 1st September 2013 in The Phoenix Park.All who register for the event in advance will receive a fundraising pack which includes a timing chip, exclusive weekly training tips and advice, and a Barnardos running vest and everyone who participates in the event will get free Dettol antibacterial wipes
To help get you ready for the Barnardos Buggy Push sponsored by Dettol, Barnardos and Dettol have developed the following tips:
Take baby steps: If you're just getting back into walking or running after having a baby, it will take your body some time to adjust so take it easy and start sloe and make sure to stretch before and after your run or walk.
Run tall: It's important to maintain a healthy posture while pushing your buggy. Don't lean down onto the buggy as this puts pressure on your back and may cause the buggy to tip.
Dress for weather: You might get warm while running or walking with your buggy but your baby might not so make sure you bring a blanket and a jacket for them so they can be comfortable.
Pack toys and healthy snacks: These will help keep your baby entertained while you enjoy running or walking.
Registration is €20 at
www.Barnardos.ie
or call 1850 222 300. All funds raised will go towards Barnardos work with children and families throughout Ireland.