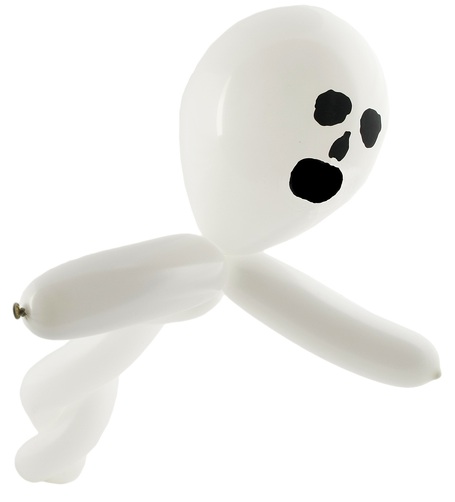 What you need
Bag of balloons (different shapes and sizes)
String
Marker
How to make Ghostly Balloon Man
Separate the coloured balloons out so that you have a set of all white, or all black etc etc (you can mix and match if you'd prefer).
To make the Ghostly Balloon Man you will need four long shape balloons and one round shaped balloon.
Inflate the 4 long shaped balloons.
Attach them together with the string in a human shape (two balloons attached horizontally for the arms, and then two balloons tied together vertically for the legs).
Inflate the round balloon and attach at the top (where the arms meet) to make the head.
Draw a goulish face on the round balloon for the face.
If you dare – splash some fake blood over your Ghostly Ballon Man.
Attach the Ghostly Balloon Man to the front door, or from the roof of the hallway to make for a spooktacular entrance.
If you have a bag of multi-coloured balloons, make as many Ghostly Balloon Men as you can.
If you like this you'll love
these