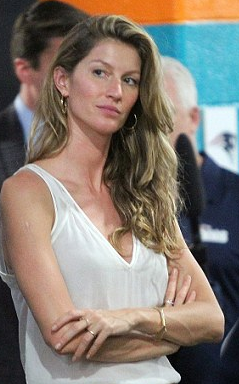 While it may seem like an alien concept at first, Gisele Bundchen's recent advice to mothers may actually make a bit of sense and benefit both you and your child.
The thirty-four-old Brazilian supermodel has recently asserted that mothers should put themselves ahead of their child. Explaining her argument, Leonardo DiCaprio's ex said: "You know how they say on the plane you have to put the oxygen mask on first and then put it on your child? So, I think it is the same, as a mum, to take care of myself. If I'm feeling fulfilled and present and good about myself, then I'm going to be a much more patient, loving, understanding mother."
Gisele married New England's Patriot quarterback, Tom Brady, in February 2009 and together the couple have two children- Benjamin, who was born in 2009 and toddler daughter Vivian, born in 2012. Gisele has often spoken about the importance of a healthy pregnancy and is also a breast feeding advocate.
The stunning model thinks: "Women should be allowed to dream and want more." We're with Gisele on that one.