Buttons are the type of thing that can pile up over time. Rather than hiding them away in the press or the sewing box, why not give them a new lease of life by upcycling them.
Here are five great ways to use them again – and none of the ideas involve clothes.
Button frame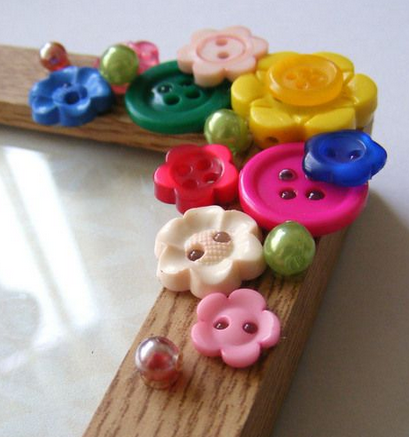 Jazz up a plain frame by gluing various buttons to one or all four corners. Mix different shapes and sizes for a dramatic effect.
Wall art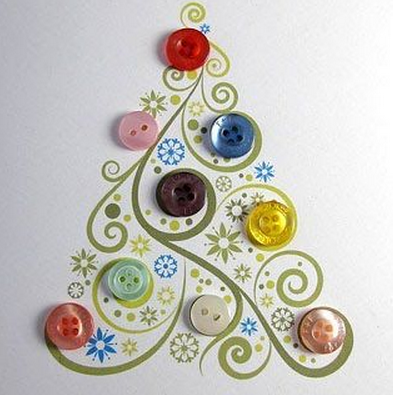 If you have a wall in your home crying out for a little artwork, why not get your creative side out and design something like the above. You can go as big as you dare.
Bookmark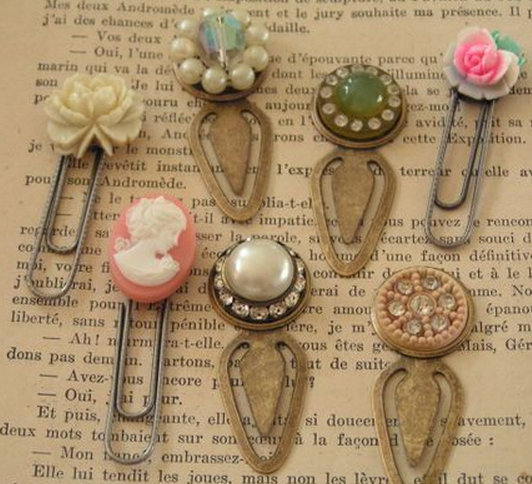 Secure old vintage style buttons to paper clips for a special bookmark. These would also make fantasic gifts for grandparents.
Vase of buttons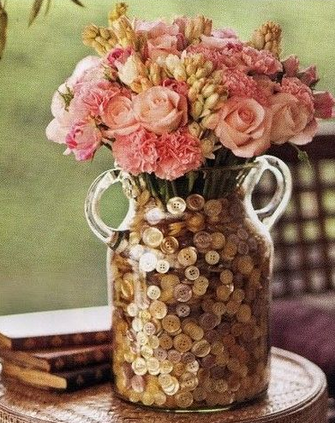 Fill a vase up with old buttons and pop in some flowers. Fake or real they will make a dramatic impact.
Button tree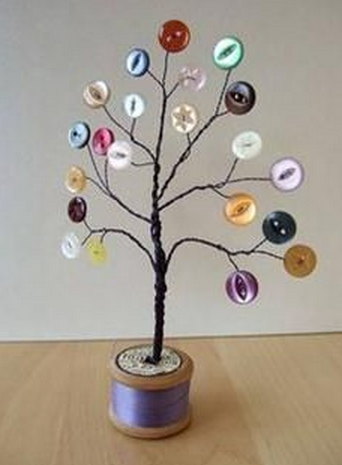 Using the thread reel as the 'flower pot', pop a small twig into it and hang buttons on the 'tree'. A pretty design that will look great on the mantlepiece.
images via Pinterest