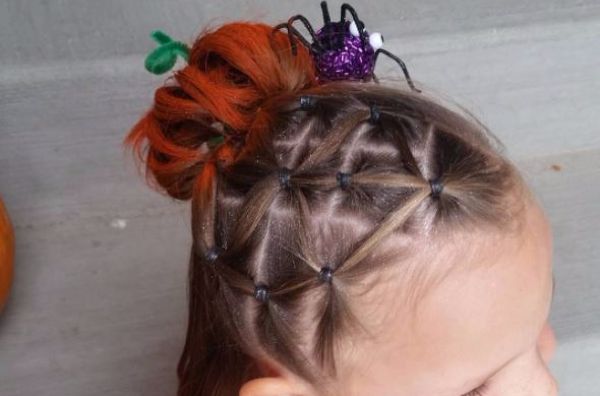 With Halloween fast approaching and events happening here, there and everywhere, children are getting very excited about showing off their costumes on October 31st.
But adding a little Halloween twist to their look shouldn't be reserved just for All Hallows' Eve or even just for their wardrobe.
We've got ten hairstyles for girls that your little one can rock any day throughout October.
1. Spider Webbed
Oct 28, 2015 at 3:06pm PDT
2. Kitty Cat
Oct 7, 2016 at 12:00pm PDT
3. Mummy Mane
Oct 7, 2016 at 5:02am PDT
4. Wreathing Havoc
Oct 11, 2015 at 3:26pm PDT
5. Creepy Crawlies
Oct 9, 2016 at 8:47am PDT
6. Seasonally Spooky
Oct 5, 2016 at 3:36pm PDT
7. Peek-a-Boo
Oct 5, 2016 at 8:08am PDT
8. Pumpkin Patch
Oct 30, 2015 at 3:30am PDT
9. Party in the back
Oct 11, 2016 at 4:33pm PDT