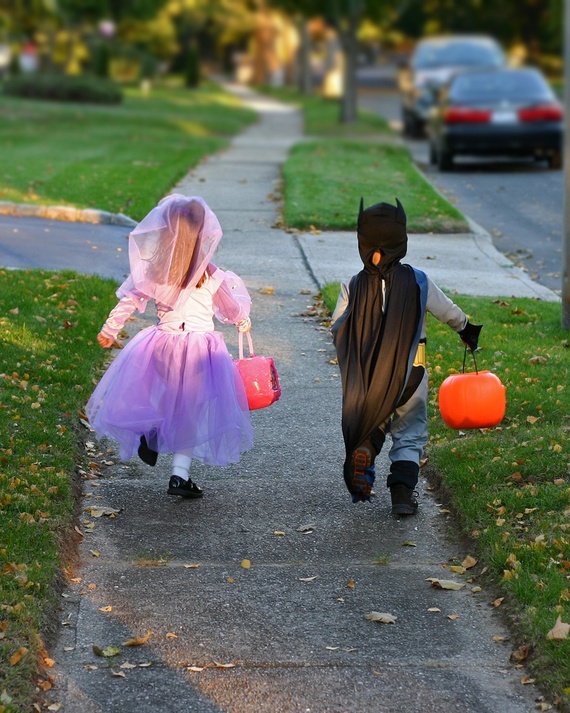 What you need
An old pillowcase
Needle and thread
Ribbon
Fabric markers
Glitter pens (or just glitter if that's all you have to hand)
Halloween table confetti (or you can have this kids make their own shapes to use)
Glue
How to make the Halloween Loot Bags
Simply lay out a pillowcase for each loot bag.
Make a hem at the top of each pillowcase by folding over the top opening and sewing a seam in place, leaving both ends open to allow for the ribbon.
Thread the ribbon through the seam and tie in a knot, slide the knot through inside the seam for neatness, and sew the hem shut to secure.
Ask the kids to choose what they would like on their loot bag – pumpkin, witches hat, spiders web, ghosts and spider webs.
Use the fabric pen to outline the picture on the pillowcase. If the kids are old enough, get them to do this themselves.
With the outline complete, get the kids to fill it in using glitter, table confetti, markers etc.
When each child is finished, you can identify each loot bag with each child's name with the fabric markers.
Leave to dry.
Pretty simple art and crafts that will keep the kids busy for a little while. Have fun!
Like this? You'll love
these