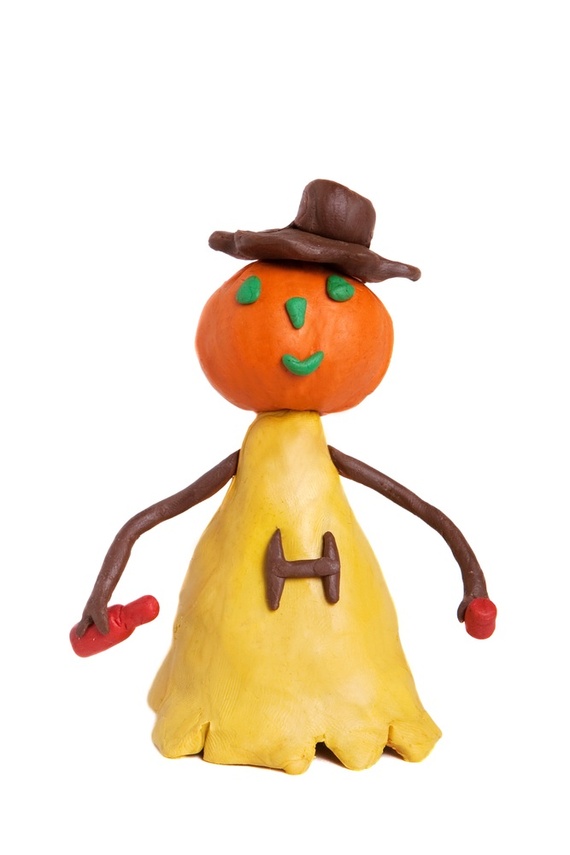 What you need
250g flour
150ml water
50g salt
1 tsp cooking oil
Food colourings
Gloves (optional)
As well as enjoying the finished product, the kids can help out with all steps of making the play dough, up until the food colouring stage, which can get messy.
How to make it
Mix the flour and salt together.
Add the water and oil, and mix until doughy consistency.
You may need to adjust the water/flour amounts, in order to get the right consistency where you can hold the dough without it sticking to your fingers.
Add a drop of food colouring and mix it thoroughly using your hands (this is where your gloves will come in handy).
You can choose whatever colours you prefer. For Halloween we like orange (just mix red and yellow), green and yellow. If you are brave enough, you can make a black colour by mixing equal parts of red, blue and yellow.
The play dough is ready to use immediately, and can be molded into lots of Halloween characters and shapes.
Alternatively, if you're not ready to use it straight away you can wrap in cling film and put it in the fridge to use later.
If you like this, you'll love
these