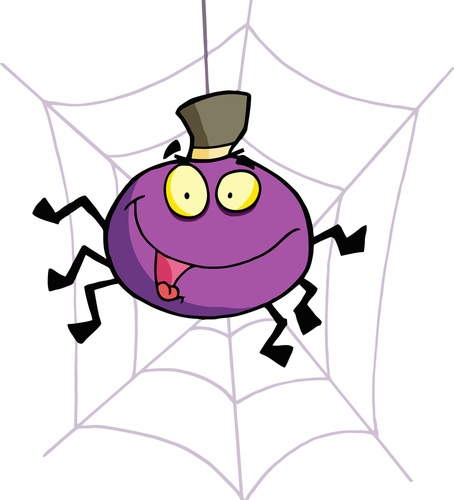 What you need
Paint & brush
Pencil
Paper
Glue
Craft Googly Eyes
Newspaper
What do to
Spread the newspaper on the table before you start, this can get messy.
Paint your child's left hand excluding their thumb (or get them to do it if they're old enough).
Press the left hand and palm onto the blank paper with fingers pointing outwards to the side.
Paint your child's right hand excluding their thumb.
Press the right hand and palm on to the blank paper next to the left hand print, with palms joining/covering each other.
You will see the palms in the centre makes the spiders body with the fingers making the legs.
When the paint has dried, glue the googley eyes to complete the spider.
You can cut these spiders out and hang them around the house.
If you like this, you'll love
these