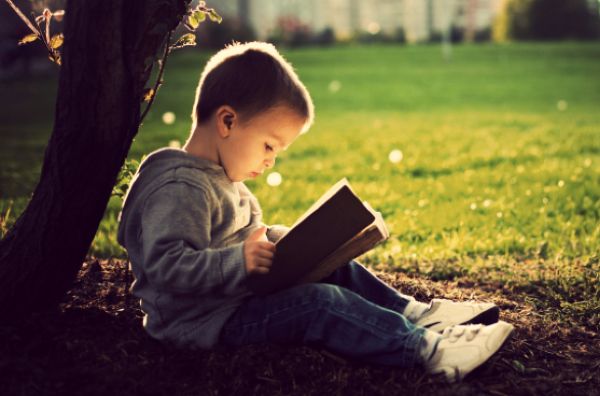 Today is World Book Day, and it is the perfect excuse to dust off some beautiful old classics.
There are so many books that are always relevant, because great stories never grow old.
Here, we have made up a list of some of our favourite classic books that every child should read.
1. Winnie the Pooh
The book focuses on the adventures of a teddy bear called Winnie-the-Pooh and his friends Piglet, a small toy pig; Eeyore, a toy donkey; Owl, a live owl; and Rabbit, a live rabbit.
2. The Tale of Peter Rabbit
This classic follows mischievous and disobedient young Peter Rabbit, as he is chased about the garden of Mr McGregor. He escapes and returns home to his mother, who puts him to bed.
3. The Adventures of Huckleberry Finn
Huckleberry Finn is a poor boy with a drunken father, who befriends Tom Sawyer, a middle-class boy with an imagination too active for his own good. The pair find a robber's stash of gold, and end up going on quite amazing adventures.
4. Charlie and the Chocolate Factory
Willy Wonka, the owner of the Wonka chocolate factory, decides to open the doors of his factory to five children and their parents. In order to choose who will enter the factory and also receive a lifetime supply of chocolate, Mr. Wonka hides five golden tickets in the wrappers of his Wonka chocolate bars. The rest is history...
5. Harry Potter
Follow the life of a young wizard, Harry Potter, and his friends Hermione Granger and Ron Weasley, all of whom are students at Hogwarts School of Witchcraft and Wizardry.
6. Alice In Wonderland
Follow a girl named Alice through a rabbit hole, into a fantasy world populated by peculiar, anthropomorphic creatures.
7. The Wizard of Oz
This fantastic story chronicles the adventures of a young farm girl named Dorothy in the magical Land of Oz, after she and her pet dog, Toto, are swept away from their Kansas home by a cyclone.
8. Where The Wild Things Are
This childhood classic follows a young boy named Max who, after dressing in his wolf costume, wreaks such havoc through his household that he is sent to bed without his dinner. Max's bedroom undergoes a mysterious transformation into a jungle, and he winds up sailing to an island inhabited by beasts known as the 'Wild Things'.
9. The Cat in the Hat
The story begins as a girl named Sally and her brother, who serves as the narrator of the book, sit alone in their house on a cold, rainy day, staring out the window. Then they hear a loud bump, which is quickly followed by the arrival of the Cat in the Hat; a tall cat in a red and white striped hat and a red bow tie.
10. The Velveteen Rabbit
A stuffed rabbit sewn from velveteen is given as a Christmas present to a small boy. The boy plays with his other new presents and forgets the velveteen rabbit for a time. The book chronicles the story the rabbit's desire to become real, through the love of his owner.