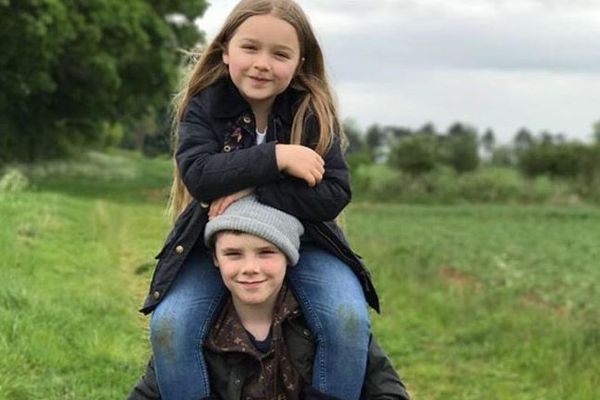 We could all do with someone brightening our mornings with a random act of kindness, especially during the cold, dreary winter months. Nobody likes waking up early and braving the cold, whether they're on the way to school, work or college.
Something as simple as having a cup of tea brought to you in bed or going downstairs to discover the breakfast has already been made makes all the difference.
It's safe to say we'd all prefer to stay curled up in bed rather than rushing around getting ready and preparing lunches.
Luckily for Cruz Beckham, his little sister Harper helped him out this morning in the sweetest way.
Doting mum Victoria Beckham couldn't help but share the heartwarming act on her Instagram story and our hearts are bursting over it.
She posted a photo of a packed lunch on her account with the caption, "When your little sister makes your packed lunch."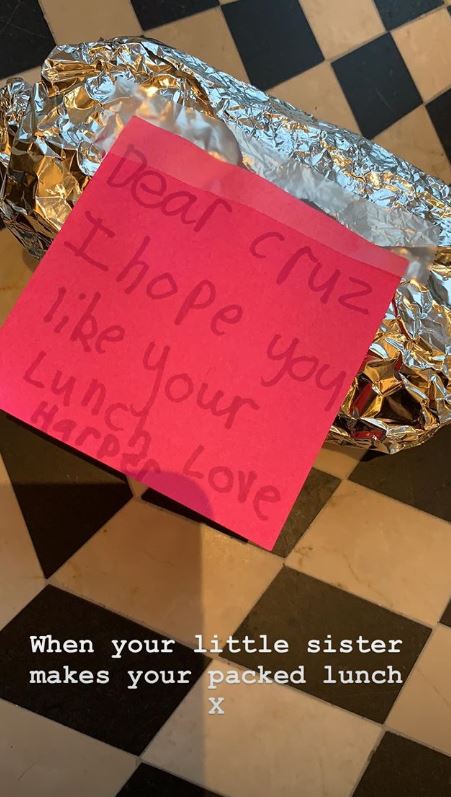 Harper even penned a little note to go with it. She wrote, "Dear Cruz, I hope you like your lunch, Love Harper," on a pink post-it note.
We just can't handle how adorable Harper is. The youngest Beckham certainly has a heart of gold.
There's no doubt Cruz was delighted by little Harper's act of kindness. Let's hope he repays the favour one morning.
Harper really is a little angel. No wonder dad David always refers to her as his 'perfect princess.'