A story of love, loss, longing and friendship, Sarah Lean's book, Harry and Hope, is a feel-good book that will make your child look at the world differently.
Hope lives with her artist mum in the Pyrenees. It's always been just the two of them… until Frank – a free-spirited traveller – arrives with his donkey, Harry.

Hope and Frank form a close bond, so it's hard for both of them when Frank decides it's time to move on.
Hope questions what she is to Frank: he's not her dad, but he was more than just her mum's boyfriend. Except, there's no name for that kind of relationship.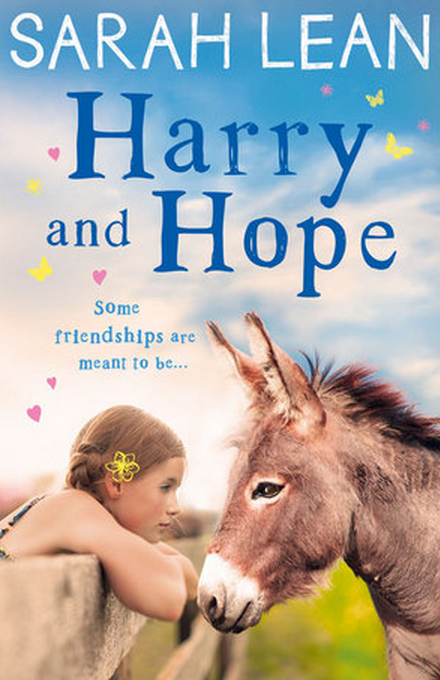 Hope promises to look after Harry and, slowly, another special bond is made – one that makes Hope realise that some friendships become part of you and, even when someone is far away, they are always near to your heart.
Check out what our young reader had to say about:
"Harry and Hope is a book about friendship and emotion written into a beautiful story. Harry is a donkey and Hope is a lovely 12-year-old girl. Some friendships are meant to be, whether it's a person or a donkey. My favourite character is Hope's friend and neighbour, Peter, because he is very funny and a good friend. The story is set in the French countryside where Hope is living with her mother, her mother's boyfriend, Frank, and his donkey, Harry.
Hope finds it very difficult to live without her mum's boyfriend when he leaves. She promises to look after Harry while Frank is gone. But Hope isn't the only one who misses Frank.
This is a very interesting and uplifting story about friendship. It will have the reader thinking about meeting new friends, friends leaving and friends coming back. I would definitely recommend this book for all readers aged 9-14. "
Hannah McDonald, 10, Dublin.